One of Microsoft's less popular Applications is the Windows media center. In Windows 7 or previous Windows versions, Windows media center was included by default.
However in the final version of Windows 10, WMC was discontinued, and it was not included. Technically, the Windows Media Center is a media player with more functionality as compared to the main Windows Media Player.
Windows Media Center Free Download Windows 10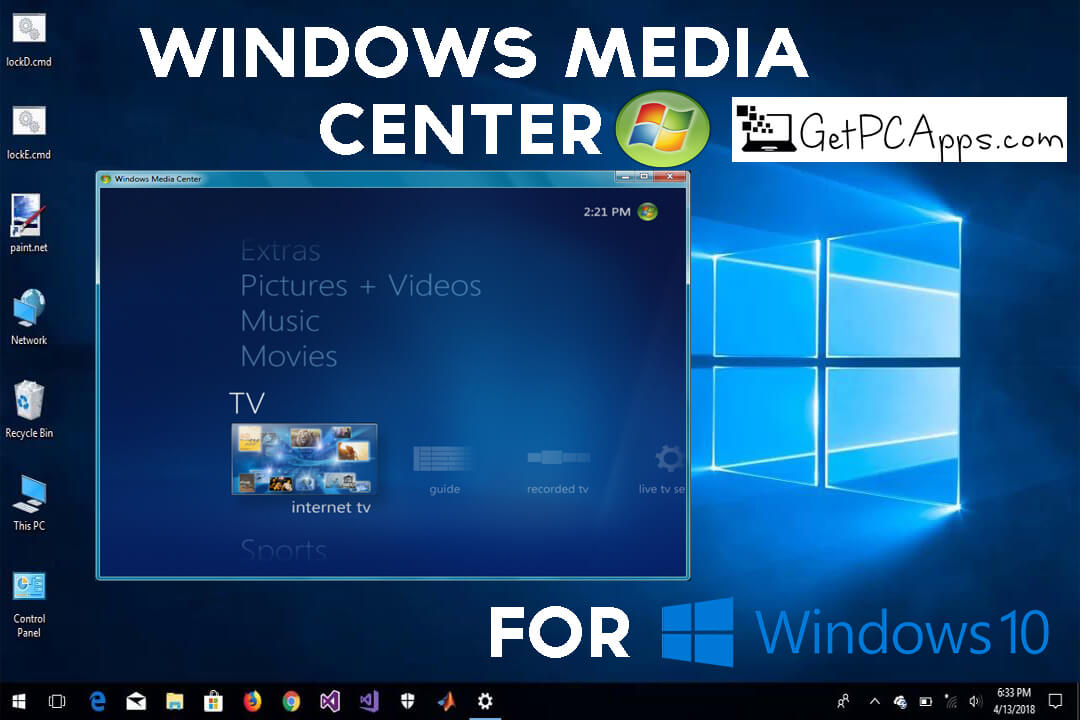 TV playback via TV Tuner, recording, DVD player, old MPEG-2 video support, etc are the Additional features you can get with the Windows media center.
WMC was used mostly as a DVD player. That is why in Windows 10, Microsoft replaced Windows Media Center with a DVD player program.
You can install the DVD Player Application through Windows Store as well for your Windows 10. Also, do check out GetPCApps.com for more helpful guides and tutorials.
How to Get WMC on Windows 10?
From earlier versions of Windows you can extract Windows media center files, in that way on Windows 10 you can create an installer to install Windows media center.
You can follow the steps below to download and update WMC in Windows 10 if you want to use its functionality and you're a Windows Media Center fan.
Before everything firstly from below, we need to access the Windows Media Center custom update.
For Windows 10 you can get the WMC from here, the version is 8.8.4
Important Note:
Keep in mind that this is not an official thing from Microsoft itself but it is a custom installation. We scanned it for viruses and found nothing.
We also found no problems when we installed the executable on multiple systems. We installed it without any problems on Windows 10 version 1809, and Windows 10 version 1909.
However do this on your own risk, it would be better if you backup your Windows files first as a safety precaution. Then just follow the step by step instructions mentioned below as it is.
Procedure
Just follow the instructions mentioned below in order to get the Windows media center on Windows 10, do not skip any steps to avoid installation failure.
Run the files as follows after extracting the downloaded zip file to a folder:
With administrative privileges Run _TestRights.cmd. As a result, a new command prompt window will open.
Run InstallerGreen.cmd to install green skin of WMC or InstallerBlue.cmd to install blue skin of WMC.
That also will open the Windows media center.
About WMC
To help developers build Applications and device modules were the main purposes for which the Windows Media Center Product Development Kit was developed. With that, you can take advantage of the Windows Media Center functionality.
This WMC version contains the Windows Media Center interface models with notes, tools, demo code, and Visual Studio 2005 project templates. Windows media center is definitely a great program developed by Microsoft in terms of functionality and productivity,
In productivity, this Windows Media Center is the same as original as well as in usage. You can use any of the features of WMC free of charge with all of its functionality being intact.
Simply run Uninstaller.cmd from the extracted tab if you ever want to uninstall Windows Media Center from Windows 10.