An open-source video editing software is that whose source code is available for free. Often these open-source programs especially open-source video editors are considered to be free of cost. You can modify or tweak the source code of video editors that are open source.
Top 5 Best Open-Source Video Editor Programs for Windows 11, 10, 7 in 2023
Open-source video editors are suitable for you only if you have a vast knowledge of coding and video editing. Otherwise, you can't enjoy all the advantages of these open-source video editors. In this article, we will tell you about five incredible open-source video editors. You must also check out ShotCut, Format Factory, and Windows Movie Maker 2012 for Windows 10.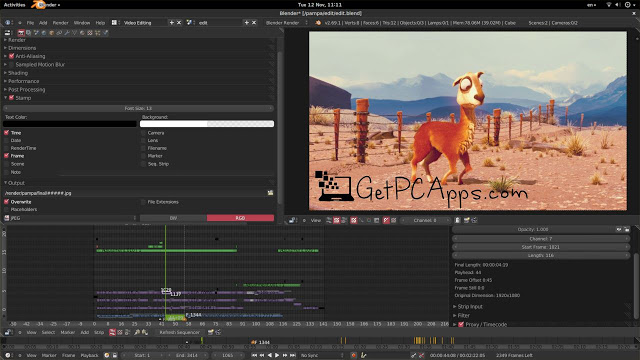 The tagline creative freedom starts here totally worth the product. Blender is the free and open-source 3D creation suite. It supports a complete 3D pipeline which includes rigging, modeling, animation, simulation, rendering, compositing and motion tracking, even video editing and game creation. There is a built-in powerful path tracer engine called Cycles Render Engine. It offers stunning, ultra-realistic rendering. It provides CPU and GPU rendering, VR rendering support, and HDR lightning support. Blender also includes protection ready camera and object tracking. It allows you to import raw footage, track the footage, mask areas, and see the camera movements live in your 3D scene. There is no need to switch between programs.
Animation and rigging abilities of Blender are wonderful enough to fascinate everyone. It is used for short films, advertisements, and TV series. Envelope, skeleton and automatic skinning, B-spline interpolated bones, curve editors, and sound synchronization are the best features of Blender animator. No doubt, it is the best open-source video editor when it comes to the world of 3D.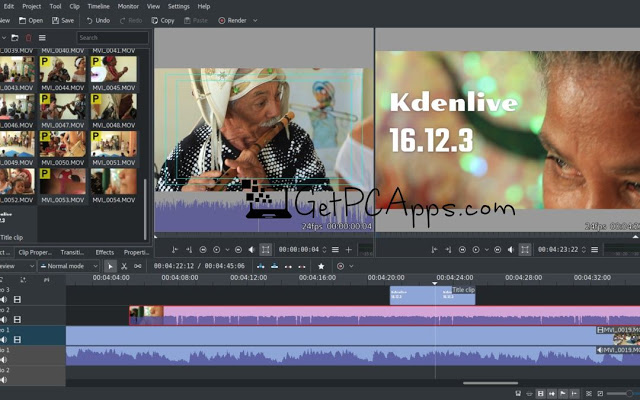 Kdenlive is a marvelous open-source video editor, which is built on Qt and KDE frameworks libraries. It was built in 2003. In its new graphical user interface, you can add unlimited codecs and include a number of audio and video tracks on the timeline. Kdenlive comes along with plenty of keyboard shortcuts to ease your life and tons of transitions and effects to make your video amazingly stunning. It totally supports importing both high quality and low-quality video formats.
In Kdenlive video editor, most of the video processing is performed with the help of MLT framework, which depends on many other open-source projects. For example, FFmpeg, freiOr, movit, ladspa and sox etc.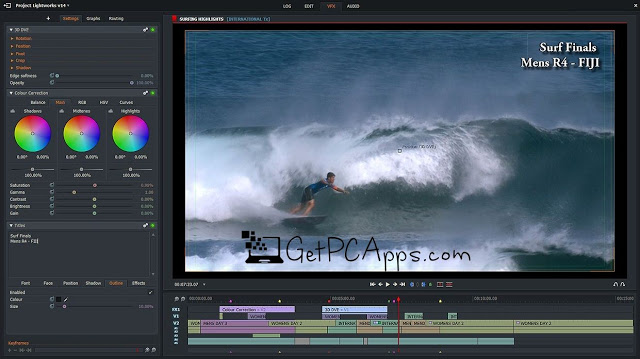 Lightworks has been facilitating graphics designers and video editors for a long time. It has been used in many of popular Hollywood movies like Wall Street, LA Confidential, and Pulp Fiction. Lightworks makes it hell easy to edit videos for social media. There are hundreds of special effects from Ghost made to Green Effect.
It is a Hollywood level video editor that can perform the fastest video editing, detailed trimming, and splitting of videos and sync multiple videos recorded via different cameras very efficiently.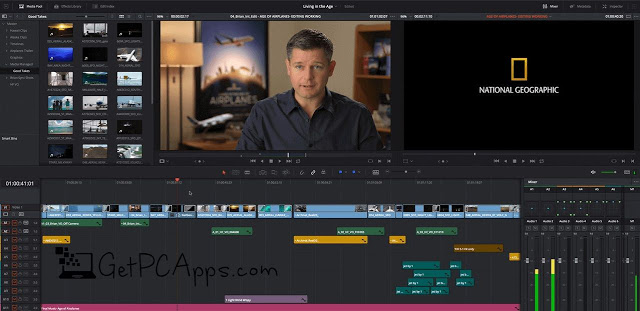 DaVinci Resolve is the most professional open-source video editing software available for Windows. Even it would be totally fair to say it the best alternative of Adobe Premier. It works in a non-linear fashion and with advanced color corrector techniques. Davinci Resolve is a highly scalable software which means you can perfectly work with it in any kind of environment. Whether it is a small studio or a large scale production environment, there is no change in the performance of DaVinci Resolve.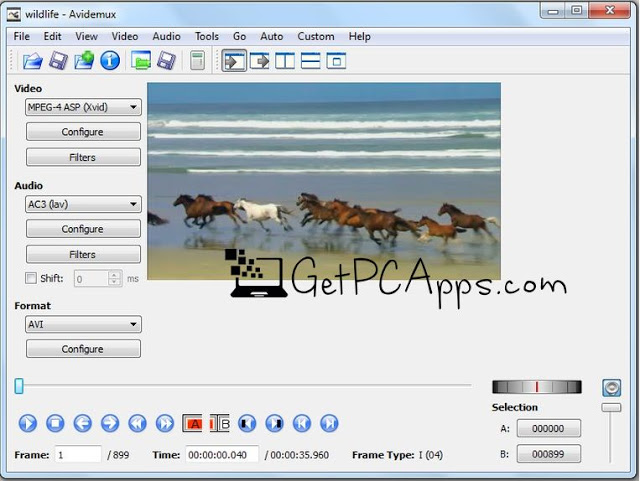 Avidemux is a free and simple open-source video editor available for all major operating systems. It can add different encoders and decoders and has support for the virtual dub for amazing results. Avidemux enables you to copy effects on other videos, cut out different parts of videos, and apply a number of filters on different videos.
I hope you will enjoy using the best open source and offline video editors for Windows PC. Apart from that, you can also try Best Online Video Editors and Best Video Editing Apps for Android and iOS Phones.