When it comes to choosing operating systems, most PC users prefer Windows 7, 8, 10, and 11 over other operating systems. The reason for the fame of these operating systems, is the easy and comfortable environment, all-time Microsoft support, and regular security updates. In this article, we will tell you about all the best programs of different types which are perfect for Windows 7, 8, 10, and 11.
Best PC Programs Software Collection 2023 for Windows 7, 8, 10, 11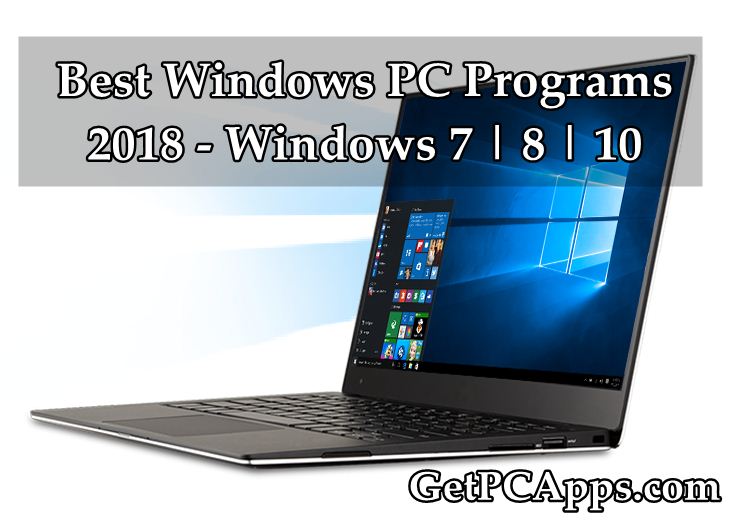 We will cover web browsers, antivirus software, download managers, disk partition managers, and USB antivirus software.
We all have individual needs and wants for surfing. Our priorities for privacy and security may differ but we all need speedy browsers. So we have made a list of the five most handy and speedy browsers for Windows 7, 8, and 10. Number one is Google Chrome. It helps to use multiple tabs with great speed. It is bundled with built-in flash and PDF reader and a lot of other plugins. Then comes the Mozilla Firefox browser. It is totally free to use and very famous among techies because of the security and privacy features it offers. Check the article to read about all five incredible web browsers for Windows PC.
It is the most crucial thing we all need for our PC. Not arranging the antivirus for PC, is the compromise no one can make at any cost. Because no matter how much security measures you may take, there are always some threats which have no solution other than Antivirus. The most effective and best option for Windows 7, 8 and 10 is ESET NOD 32 Antivirus. It can handle nearly all kind of viruses, spywares, rootkits and worms. Number two is Kaspersky Antivirus. It offers much easy user interface which enables user to control every thing with one click. Kindly read the article to get the glimpse of all five best antivirus software.
We all are downloading movies, images, document or games for our PC all the time. This is not a big deal if you have good download manager. In this article we have made the list of best download managers for windows 7, 8 and 10. The most popular and flexible is Internet Download Manager. It provides amazing download options. Next is Flash Get. For more details please check the article, we had covered.
Often we encounter the situations when we need to save something very important but we do not have enough space on disk. Different Disk partition programs are available to avoid such circumstances. They help to create, shrink, expand, delete, split or merge the sectors on hard drive. Mini tool is probably the best software for disk partition. All necessary partitioning operations can be performed in efficient manner. Then comes AOMEI partition assistant. You can copy whole disks and partitions and convert between primary and logical partitions. For details, check the article.
Usage of USB's is growing exponentially day by day. The reason of their popularity is their versatility and portability. It is found in the pockets of people of every age group. With the increased usage, demand for USB antivirus programs is also rising. USB Disk Security and Panda USB vaccine are two most popular USB antivirus software. They effectively monitor the flash drives, and protects them from malware and viruses.