Want to enhance your computer's performance without investing much? This is the most common thing that we want in our lives so that we can save time and get more from our computers. That is where the overclocking process comes to light.
Overclocking is basically a process that most of the tech enthusiasts do in order to improve their systems' performance. This process involves reconfiguring of the factory settings of the system or a few components of the system so that the computer can run faster than its default settings.
So want to know how you can overclock your Windows 10 GPU to improve the performance of your system? Here's how.
Top 3 Free Best Windows 10 GPU Overclocking Software Download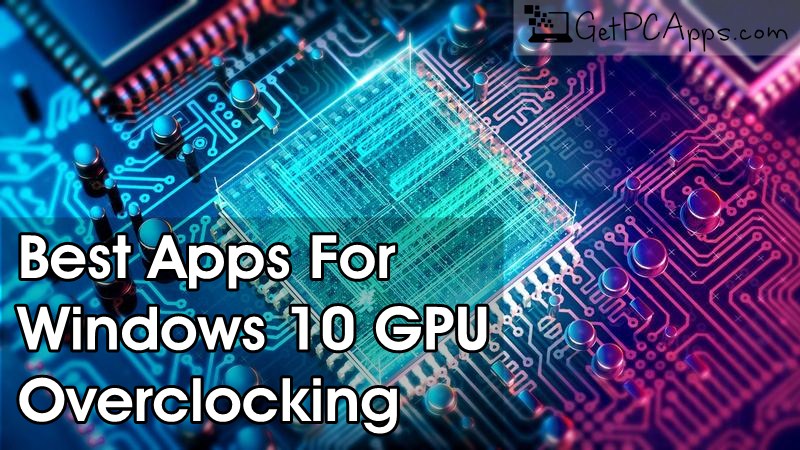 There are a plethora of overclocking software available in the market that can do the trick of improving your system's performance. Here we have mentioned the top 3 ones that offer efficient overclocking without any hassle. Check them out.
1. AMD OverDrive
If you are looking for an overclocking software that is compatible with AMD processors, AMD OverDrive is the best thing you can get. This software is very user-friendly and can easily be downloaded on Windows 10 for the automatic overclocking. The features of this overclocking software include:
Automatic Overclocking
Easy to use interface for novices and enthusiasts
Smooth fan control technology
Integrated system test and monitoring
In addition to that, this software allows you to adjust the speed and voltage of your CPU as per your needs and requirements. The monitoring feature lets you test the performance of your system so that you know how it is functioning.
Download Here: https://www.amd.com/en/technologies/amd-overdrive
2. EVGA PrecisionX 16
This one is another amazing overclocking software that you can have on your system to boost its performance and its ability to work. Due to its amazing functionality and results, there are millions of downloads of this software and offers:
OSD Interface with RGB color support
Power Target Control
Pixel Clock Overclocking
Frame rate target Control
Custom Fan Control
Robust monitoring
Support for system tray monitoring
Not only this, but EVGA PrecisionX 16 also allows you to fine-tune your graphics card and let you play your fav console quality games on your Desktop.
Download Here: https://www.evga.com/precisionx/
3. MSI Afterburner
This one is quite similar to that of PrecisionX 16 software, as it is also used for the overclocking of graphics cards. The software provides an incredibly detailed overview of your hardware and comes with some additional features like:
Customizing Fan profiles
Benchmarking and video recording
OC Scanner feature
Smooth in-game experience
Hardware monitor
Custom user skins
Moreover, the software also allows you to monitor the real-time status of your CPU and GPU that help you gain immediate insights into your system. You can also measure the performance difference with the FPS Counter.
Download Here: https://www.msi.com/page/afterburner
Which overclocking software are you going to install on your Windows 10 for your system's performance boost?