Every one, now a days is using video editors. Paid video editors available in market, are excellent video editors with great functionalities. But not every one can afford them. Well, for people who can't afford or do not want to purchase, luckily there are a lot of free or open source video editors available for download for Windows 11, 10, 7. In this post, we are going to mention and explain top five best free video editors & video converters which are perfect for your needs.
Download Top 5 Best Free Video Editors & Converters for Windows 11, 10, 7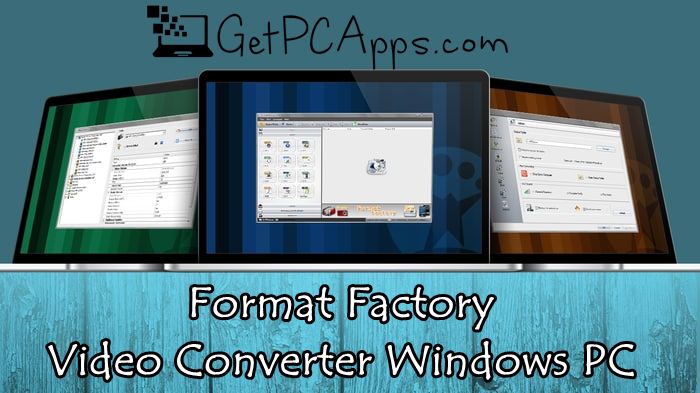 Format Factory is free and multi functional converter software. It can convert almost all types of video, audio and image files. Format Factory is complete, powerful, efficient and free. It is a must-have conversion tool. There is a bundle of different choices for output format. MP4, 3GP, WMV, AVI, MPG, FLV, SWF. OGG, AAC, WAV, WMA, AMR, WMA or MP3, BMP, JPG, PNG, TIF, GIF all are available.
Format Factory supports more than 62 different languages, and you can change its interface with 4 different skins. It can repair damaged audio and video files. Format Factory also helps you to reduce the size of file by adding them to batch convert. It does not only save disk space, but also is better from backup perspective.
Every things happens on the left side column. It allows you to select destination type and the codec you would like to use. All commonly used picture editing and video editing functions are also available. Like zoom, rotate, flip, tags etc.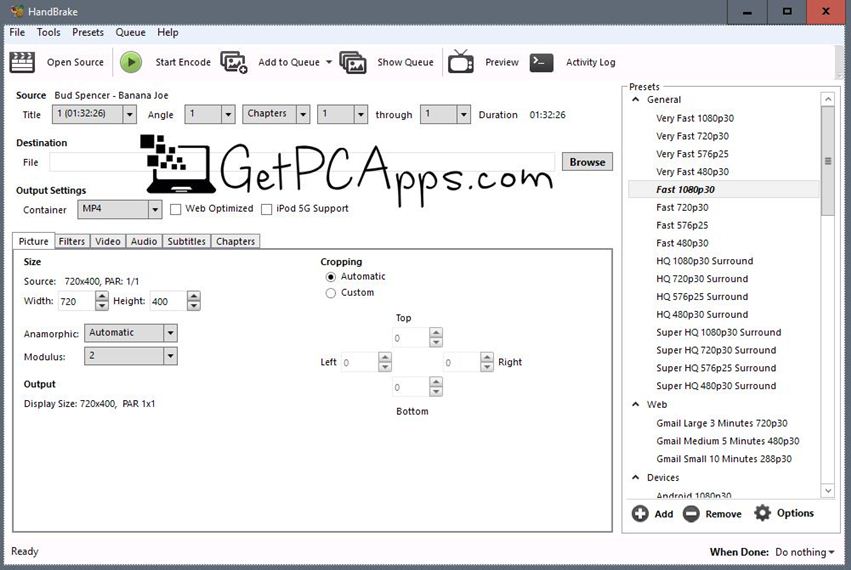 HandBrake is a free and open-source transcoder, video editor and video editor for Windows 7 | 8 | 10 | 11. It is not limited to DVDs and accepts basically all kinds of videos. At its heart, its a video encoder. You just have to load the video in the program and use any preset in the side panel, to convert to different formats. Though, it is recommended to work through the numerous tabs in the output setting section and customize precise encoding settings, apply effects, cropping overly large videos, tweaking frame rates, changing codecs and so much more.
User can also alter the bit rate or sample rate. There are tons of different features in handbrake, due to which some people claim that it is not user friendly. But they are not quite right. As its just matter of time. Using it for a couple of days would make easily enable you to get your hands on it. Picture deinterlacing, scaling and grayscale encoding are the best features of HandBrake.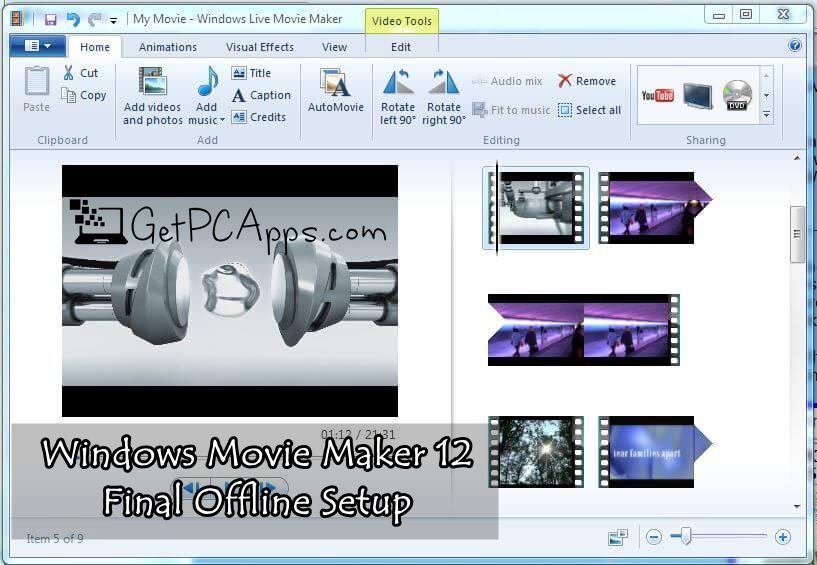 Windows Movie Maker is a powerful and easy to use video editing and movie making program, designed for all latest versions of windows 7, 8 and 10. The older versions work for Windows XP and Vista. Windows Movie Maker can turn your photos and videos into polished movies with special effects and transitions to help explain the story with attractive graphics.
Windows Movie Maker has features like titles, credits, audio track and timeline narration. New effects and transitions can be designed and existing ones can be modified using XML code. Windows Movie Maker is a basic audio track editing program, too.
It can apply basic effects to audio tracks such as fade in or fade out. Later these audio tracks can be exported in the form of a sound file instead of a video file.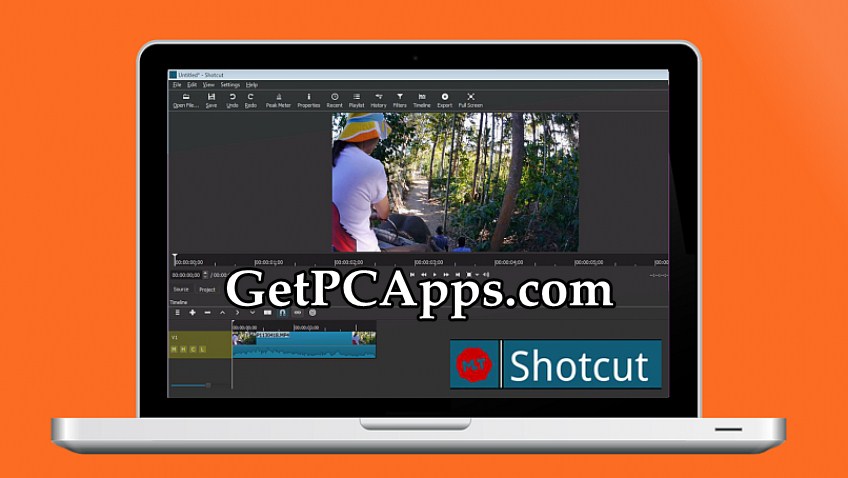 Shotcut is a free, open source and cross platform video editor, with a very huge list of format support. It can support hundreds of audio, video formats and codecs. No import is required, which means that native editing, plus multi format timelines, resolutions and frame rates within a project.
Shotcut comes with extremely intuitive interface. There are multiple dockable and undockable panels, including detailed media properties, recent files with search, filter panel, history view, jobs queue, melted server and playlist. Shotcut probably is a very good choice if you want to replace your Windows Movie Maker.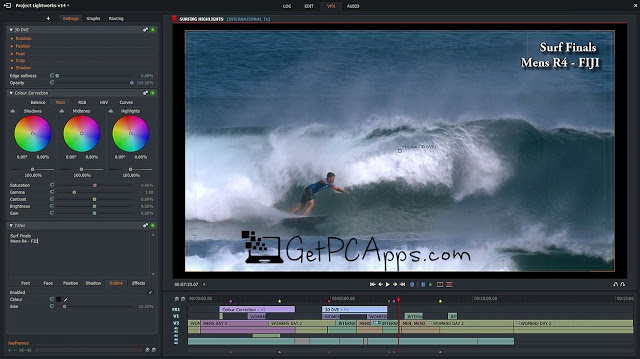 Lightworks has been at the forefront of film editing for last 25 years. It has been used in many of the finest films in cinema history. Some are Heat, Pulp Fiction, Road To Perdition, Hugo, LA Confidential and The Wolf Of Wall Street. Lightworks has won many awards as it is sophisticated and it can handle formats all the way from 4K to SD and HD formats.
It takes little amount of time to get to know Lightworks and understand it, but once you get your hands on it, there is no video editor better than Lightworks. It has a non-linear editing system which comprises of some features which are not found in any other program like sync clip, an object oriented interface, synchronize multiple channel playback with audio scrubbing.