Okay, the first thing that a customer sees about your business or your brand is its logo. That is the reason it should be most striking, attractive, and professional. Just like Nike has a Tick, Twitter has a bird, and Apple has an apple, your business should have something that instantly gives recognition to your brand.
Top 5 Best Logo Design Tools for Windows 7, 8, 10, 11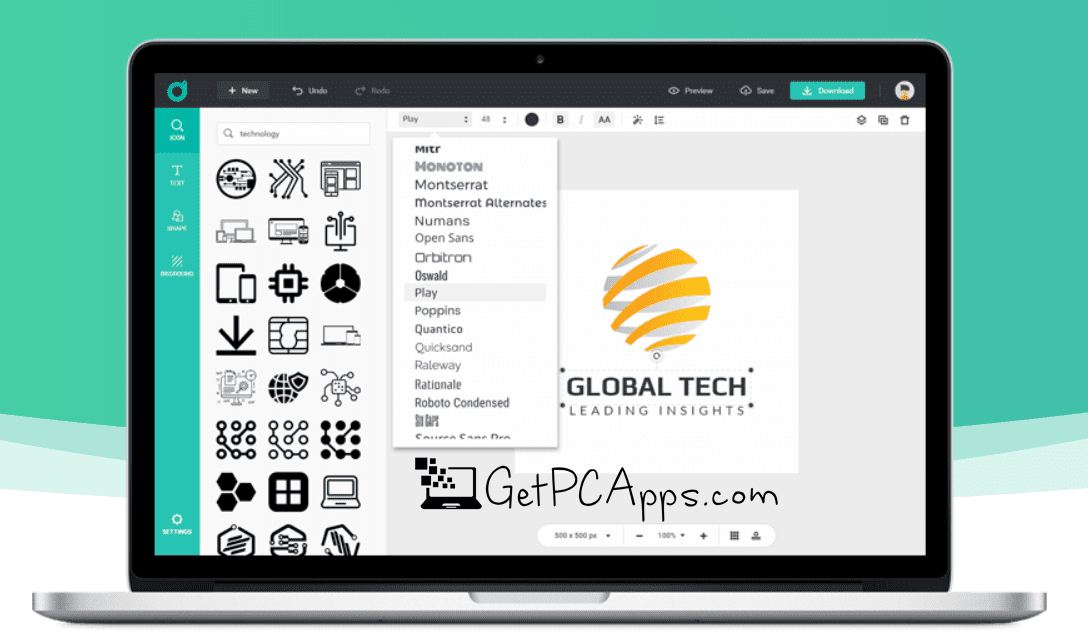 So if you are looking to create a simple yet effective logo for your brand or you are a logo designer looking to extend your creativity, this list of top 5 logo design tools for Windows 10 | 8 | 7 has you covered. Have a look.
1. DesignEvo – Logo Design Tool for Windows PC
Topping the list is the Design Evo logo maker that allows you to curate a professional logo on the go. The software comes with a ton of templates that you can use to meet your company's logo need and customize it to make it your own. In addition to that, the tool also brings 100+ stylish fonts and icons for the logos to give a professional element to your brand's name. The best part about this tool is that it is completely free to use, saves your time, energy and bank as well.
2. Logomyway – Logo Design Tool for Windows PC
The next one on the list is Logo My Way, which is another best logo designing tool that anyone can use. The tool hosts a variety of features including 600+ custom logo designs to choose from, over 20,000 hand-picked logo designers from all across the globe, and much more. Moreover, this tool guarantees a logo design that you and your company will love. So what are you waiting for? Get your logo designed professionally and on the go.
When it comes to logo designing, we cannot skip Adobe Illustrator. This tool, without any doubt, remains one of the best logo designing tools and for many good reasons. It packs pixel grid, shape building tools, advanced brushes and path controls, gradient customization, and much more. The package is, however, a bit expensive, so if you are new to graphic designing, we prefer going with designevo.
4. Logo Design Studio Pro Software – Logo Design Tool for Windows PC
Logo Design Studio Pro are the professionals in designing a logo and providing your brand with a recognition that it needs. This company provides a platform to anyone who needs a professional logo, new and small businesses, product branding, existing companies that need a refresh, and everyone in between. Its 30-day access costs $29.99 that provides you vector-based logos that can be sized to any dimension. You can either use their software to design your business logos or you could use their online platform to design the logos.
5. Sothink Logo Maker – Logo Design Tool for Windows PC
Last but certainly, not the least, Sothink Logo Maker is a smart symbolic logo maker providing you with the quick drawing tool and rich built-in resource that enrich your logo design like never before. The tool comes with features like master color schemes, free logo resources, mix and match skills, a wide variety of logo effects, expert drawing tools, and much more.
Have these logo design tools on hand and create the best and meaningful logo for your brand.