DirectX 9c, 11.2, 12 Offline Setup for Windows Overview
When it comes to gaming, no gamer can compromise on features. But as a matter of fact, PC gaming is a tricky business because of the fact that developers face an infinite number of hardware configurations. Unlike consoles, the developers have to figure out a way for everything ranging from processors to graphics chips from input options to other standard hardware components. But not anymore.
DirectX 9c, 11.2, 12 for Windows PC Features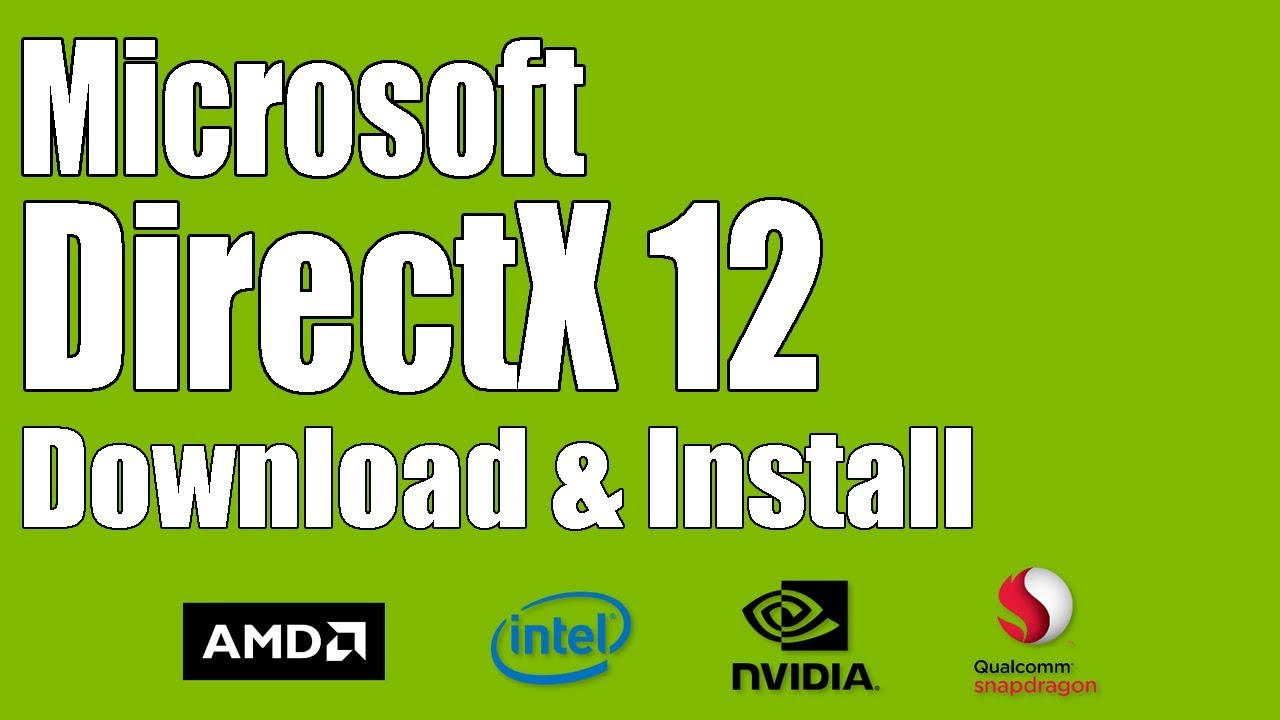 That is the reason Microsoft's DirectX is so important for PC gamers. For those who don't know, DirectX is a software developed by Microsoft that is specifically designed to talk to a PC's hardware components. In other words, The Microsoft DirectX is a collection of application programming interfaces, APIs that are simply designed to handle the tasks related to rendering 2D and 3D gaming platforms. This not only includes the vector graphics but also everything related to gaming including rendering video as well as playing audio on the Windows platform.
What's special about the DirectX platform is that it is simply best. Officially developed by Microsoft, this software comes with the number of features including multi-adapter support, accelerated processing units which combine computer graphics and a graphics processor. The end result of this amazing software is a faster rendering of graphics and more efficient processing of gameplay.
Rise Of The Tomb Raider DX11 VS DX12 Performance
In addition to this, DirectX also gives the application the ability to directly manage resources and state, and perform necessary synchronization. As a result, developers of advanced applications can efficiently control the GPU, taking advantage of their intimate knowledge of the game's behavior.
Not only this, DirectX is an excellent application that will ultimately increase the virtual experience for your games and other multimedia apps. Moreover, it is highly compatible with Windows 7 | 8 | 10 | 11. So get it downloaded now and get ultimate gaming experience like never before.
In addition to offering perfect gaming experience on PC, Microsoft's DirectX offers several components that make it possible to ensure optimal gaming performance on the Windows-based system, including:
DirectDraw – DirectDraw offers direct access to display devices while maintaining compatibility with the Windows Graphics Device Interface.
DirectSound – As the name implies, DirectSound enables the playing of sounds with very low latency and gives applications a high level of control over hardware resources.
DirectPlay – DirectInput enables a game to retrieve data from input devices even when the application is running in the background. It also offers full support for any type of input device, as well as for force feedback.
DirectShow – This component of DirectX is designed to build an architecture for streaming media on Windows. It offers high quality as well as capture and playback of multimedia streams.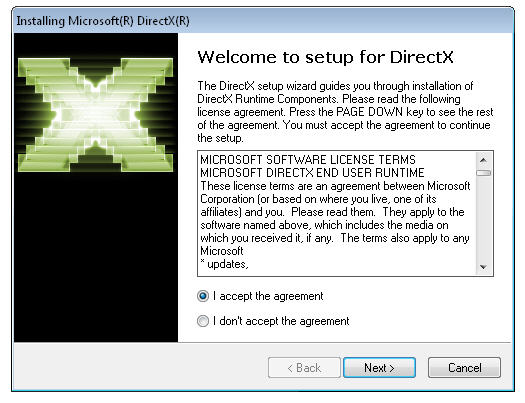 DirectX 9c, 11.2, 12 Offline Setup for Windows PC Technical Setup Details
Software Full Name: DirectX 9c, 11.2, 12 for Windows PC
Setup File Name: DXSDK_Jun10.exe
Full Setup Size: 571 MB
Setup Type: Offline Installer / Full Standalone Setup
Compatibility Architecture: 32 Bit (x86) / 64 Bit (x64)
Developers: Microsoft Inc.
System Requirements for DirectX 9c, 11.2, 12 Offline Setup for Windows PC
Before you start downloading DirectX 9c, 11.2, 12, make sure your PC / Laptop meets minimum system requirements.
Operating System: Windows XP/Vista/7/8/8.1/10
Memory (RAM): 1 GB of RAM required.
Hard Disk Space: 500 MB of Storage Space required.
Processor: Intel Pentium 4 or later.
Download DirectX 9c, 11.2, 12 Offline Setup for Windows 7, 8, 10, 11
Click on links given below to start downloading DirectX 9c, 11.2, 12. This is a full offline installer and standalone setup for DirectX 9c, 11.2, 12. This installer setup is compatible with both 32 bit and 64 bit Windows versions and will work with Windows XP / Vista / 7 / 8 / 8.1 / 10.
DirectX 12 is included with Windows 10 and is only supported in that version of Windows. Updates to DirectX 12 related files are only available via Windows Update. No standalone version of DirectX 12 is available.
DirectX 11.4 & 11.3 are only supported in Windows 10. As with DirectX 12.0, updates are only provided via Windows Update.
DirectX 11.2 is supported in Windows 10 and Windows 8 (8.1+) only. Any updates to DirectX 11.2 related files are made available in Windows Update in those versions of Windows. There is no standalone download available for DirectX 11.2.
DirectX 11.1 is supported in Windows 10 and Windows 8. Windows 7 (SP1) is supported as well but only after installing the Platform Update for Windows 7.
DirectX 11.0 is supported in Windows 10, Windows 8, and Windows 7. Support for Windows Vista is available but only after a platform update. Get the 32-bit version here or the 64-bit one here.
DirectX 10 is supported in Windows 10, Windows 8, Windows 7, and Windows Vista.
DirectX 9 is supported in Windows 10, Windows 8, Windows 7, Windows Vista, and Windows XP. If you have a program that calls for a DirectX 9 file in Windows 10 or Windows 8, installing the downloadable version (the process above) is the way to solve that problem – it will not "downgrade" your DirectX 10/11/12 install! This is also the latest version of DirectX that's compatible with Windows XP.