What is the action every computer or mobile owner is bound to perform, no matter what's his profession, race, color or age? No doubt, it is also one of the most performed actions. Can you guess? OK, let us tell you that it simple copying and pasting of text, images or basically any kind of content. Every end user has to do it at any stage, no matter he is doing some professional hard work or merely watching a movie to let the free time pass.
List of Best Windows Clipboard Manager Software

Although, there is default Clipboard in Windows, and it does good job but still it is not sufficient for power users or even moderate users who have to deal with a lot of content. You can not access any content you have copied earlier.
In this post, we will tell you about five best clipboard managers for Windows.
Ditto is a well-known clipboard manager. It is free, light-weight and open source. It is highly configurable and filled with a lot of useful features that make it one of the most loved clipboard managers.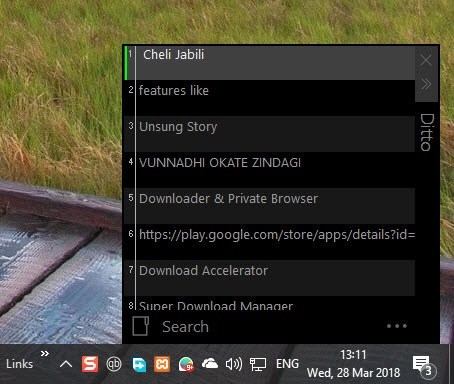 It manages all your entries in very efficient and compact manner. All the entries are neatly arranged in rows. When you need to access the stored items, just double click on item and it would be copied to clipboard. Use it in the way you needed.
Wait, best features are not mentioned yet. You can configure how many clips Ditto can store and when the entries will expire. It is possible to customize your own keyboard shortcuts for accessing different options in Ditto. Just create groups and manage the items accordingly. Ditto is portable, so you need not to worry about installation. Ditto is qualified enough to handle images along with text.
Another great clipboard manager is 1clipboard. It in many ways has resemblance with Ditto. It is also free and can save everything from pictures to text. Search and surf your past clipboard to access any of your previous work.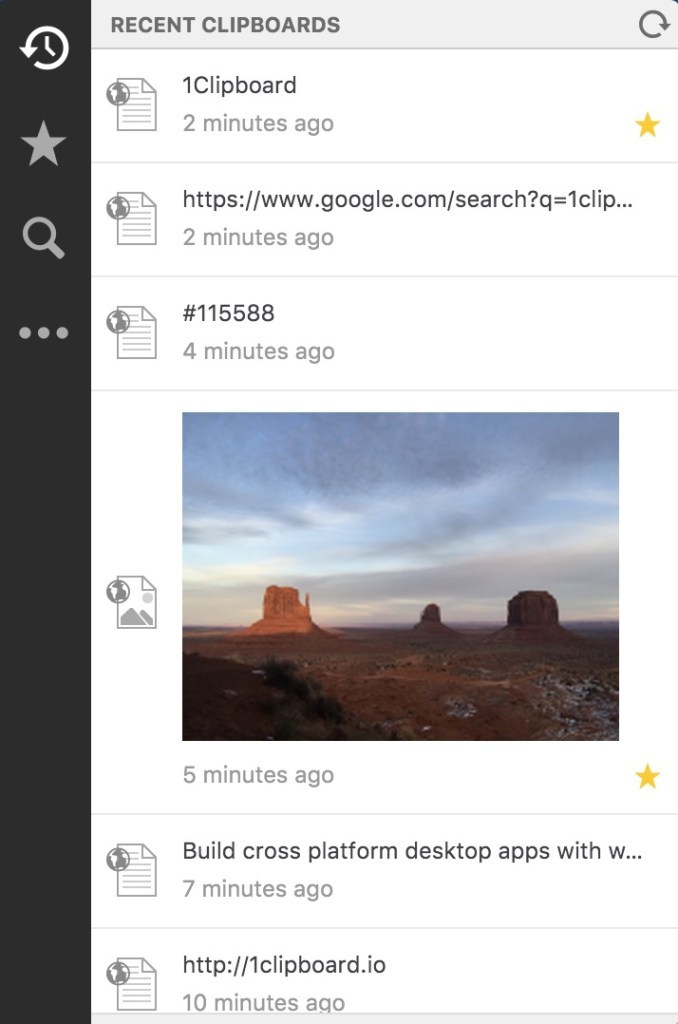 The best feature which is distinctive from Ditto is the ability to sync across Mac and Windows devices. You may find it unable some of the times, as it is going through early beta stages of development.
If you are looking for reasonable, light wight and free clipboard manger, ClipClip is also good option. It comes with traditional design and can edit and modify clips in many great ways you may need or desire. All your clips are shown in the main window. When you need the specific click, right click on it and hit on Use Clip option.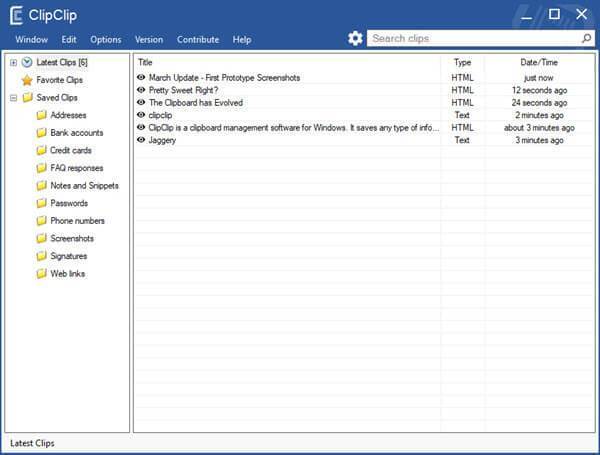 For editing double click on the clip, and you will see modifying options. You can change clip type, save clips in text format and make customized groups of clips. There is a built-in translator for translation of clips in different languages.
Here comes the most advanced clipboard managers for Windows. Each and every basic feature like text formatting, support for multiple file formats, clip editing and previewing is available. There are some advanced features which make it literally stand out in the list.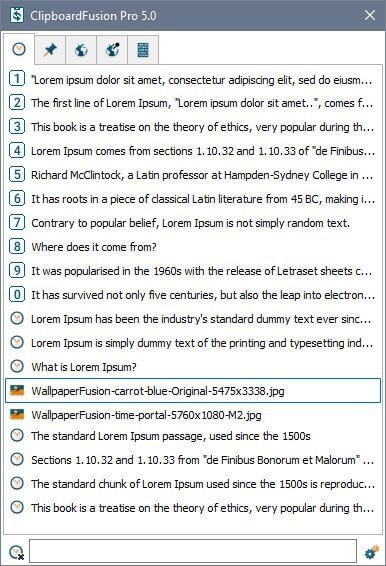 You can even create custom macros and triggers. They bestow you refined authority and domination. Rest of the interface is just like traditional clipboard managers, so you will not have any learning curve until you want to master the advanced features of macros and triggers. Macros are created in C# language.
ClipboardFusion is also available on other platforms like Android, iOS, macOS, Linux, Chrome browser, etc. Besides you can sync it across various other devices. It is a powerful and cross-platform clipboard manager.
ClipboardFusion is available in both free and paid variants. Paid one costs you $15 per user.
A light-weight and basic clipboard manger. It is has no fancy options like other ones and really believes in simplicity. It also takes very less space on desktop. Clipboard Magic is remarkably self intuitive as it has no confusing settings.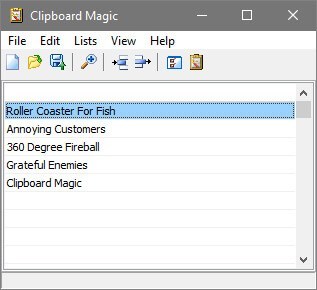 All the text clips are captured and listed accordingly. You can edit, save and load clips when needed. Unfortunately, there is no support for rich text, images or other formats.
Conclusion
So we have reviewed some of the most renowned and efficient clipboard managers for Windows. Which one is the best? Answer to this question totally depends on your personal needs and preferences. If you are ready to pay and get advanced clipboard manager, you should opt for ClipboardFusion.
If you are not willing to pay, in our opinion Ditto is the right option for you. However, the best choice is the one you will make yourself, being mindful of your personal situation.