If you are an auditory learner, videos are the excellent tools for you to learn any thing. Videos have power to demonstrate step to step tutorials. Today videos are extensively used for recording product reviews, sharing tips and tricks of any software and variety of other problems.
Top 5 Best Screen Recorder Video Software for Windows 7, 8, 10, 11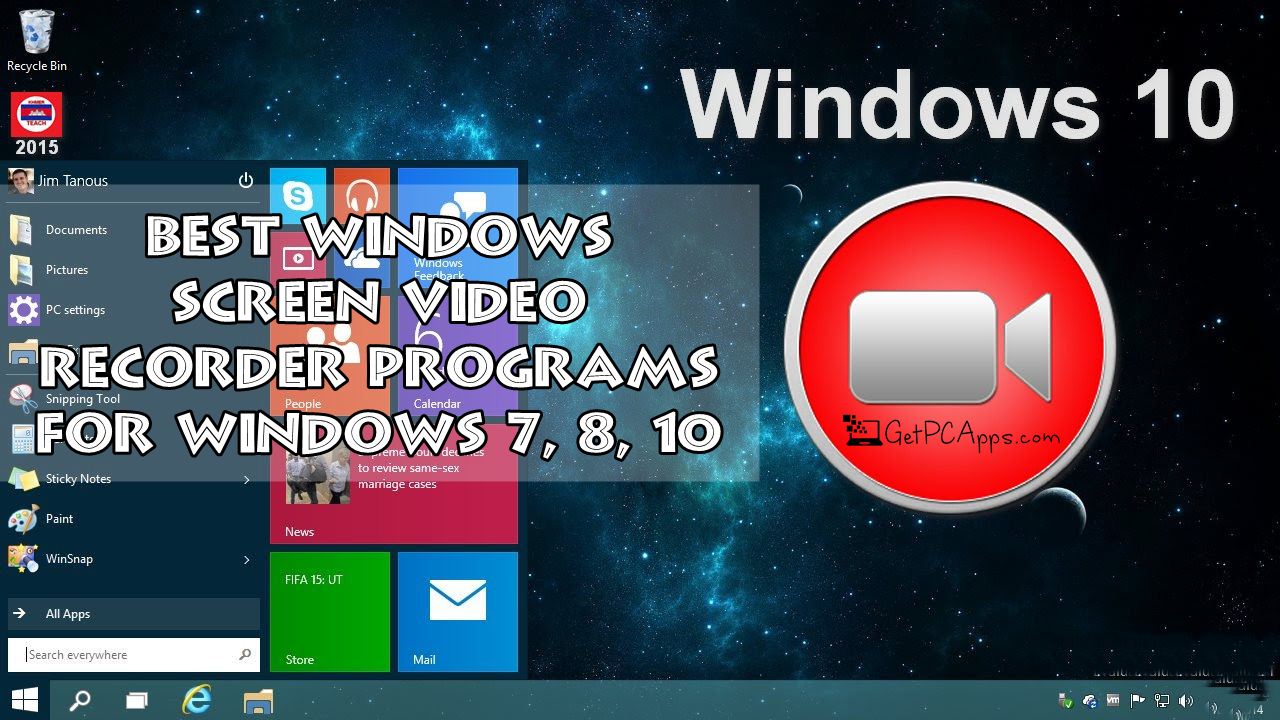 Concept of making screen cast videos to flaunt your skills when playing games or solving complex tech problems is familiar to most people. Over the years, number of programs have been developed for screen recording. These software can record picture in picture to capture video from screen and webcam. After recording, most of them can also edit video after recording. In this post, we are going to check out top 5 best screen recorder video software for Windows 7, 8 and 10 .
Camtasia is best option to record professional videos of activity on your system very conveniently. Moreover, you can import HD video into your recording from an external source. Camtasia is the most renowned screen recorder video software because of its super capabilities.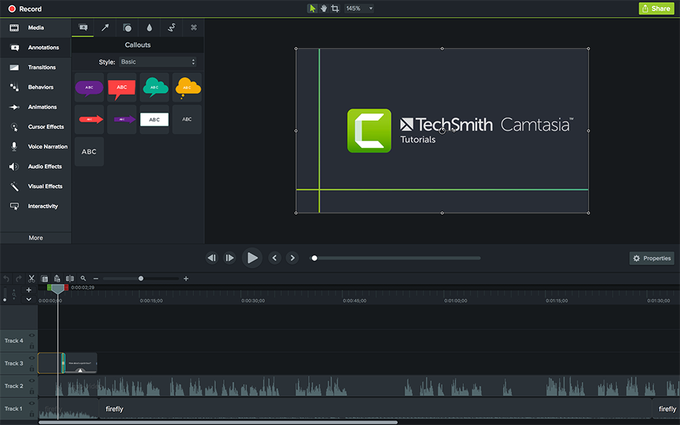 You can create interactive videos which contain clickable links to generate dynamic video content which makes the video really appropriate for using in classroom or workplace.
With Camtasia, you can record multiple audio and video tracks. The green screen effects makes you feel like you are the part of video. Easy interface helps you a lot and makes it very simple to integrate animated items like callouts and scrolling text. Two best features are easy google drive integration and support for mobile phones.
Free version does not allow you to create commercial videos. Besides, free version can only be used for 30 days. With Pro version, you can install software on two machines and make any kind of commercial videos you want.
Screencast-O-Matic is incredible screen recorder video software. You can make recordings from your screen or webcam. YouTube is not the only place to upload video on, but also the free server host of Screencast-O-Matic.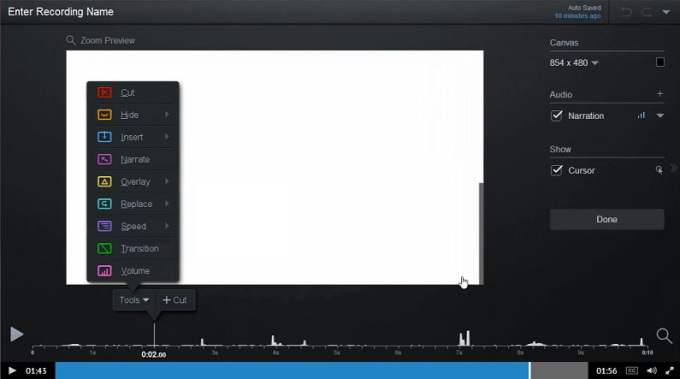 Recording from both screen and webcam is perhaps the best feature. It is also available in free version. But you do not have access to sufficient editing tools, and publication options are also limited. Also it leaves watermark on videos.
Luckily paid version is inexpensive. Buy it to get rid of watermark and get ample editing and publishing tools.
Here comes another remarkable screen video recorder. Distinguishing feature is that you can capture any area of screen as either screenshot graphic or video recording. Icecream Screen Recorder takes pride in easy and self-intuitive interface and a bundle of tools and options for capturing screen. Make professional videos for webinars, games or Skype conversations.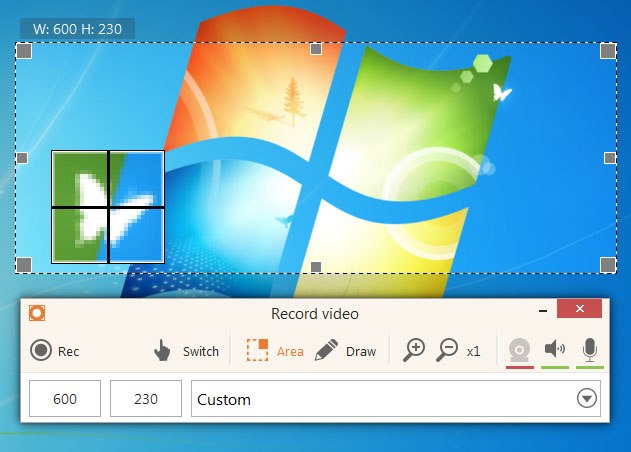 Bundle of options include draw, outline, or add arrows and text to your video. You can record webcam video and screen in parallel. There is a zoom tool for zooming while recording. You can set multiple screen captures on a timer.
Free version allows recording of 10 minutes only plus only one format to save videos, which is WEBM. Going pro would enable you to make videos of unlimited length and variety of video formats. You can even add personalized watermark.
SmartPixel can record anything that appears on screen, though its interface looks like its made for gaming videos. Recording is so smooth and seamless to the extent of being hard to notice. Developers claim that they have used advanced video compression technology which creates high quality videos.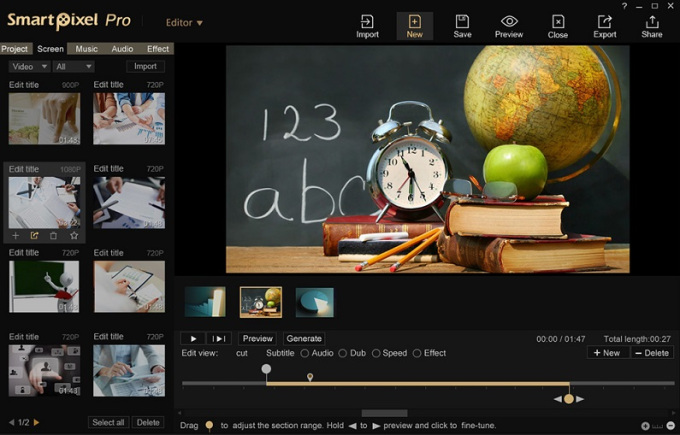 The best thing is that it optimizes disk space. There are post editing functions which include clipping, merging, dubbing, and adding subtitles. There is no multilingual version of SmartPixel, but developers say that it will be released soon.
Going pro would enable you to record without watermark and personalize your definition settings. You can enjoy recording with higher frame rates.
This is a free and basic screen video recorder program which enables you to capture anything on your screen. It includes multiple windows, objects, menus and other screen activities. For end user's convenience, there is comprehensive step by step instruction page with graphics. It would help you a lot in learning how to create videos.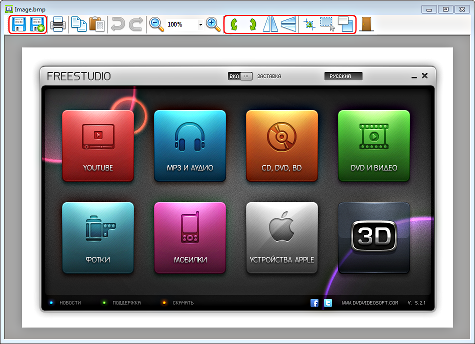 Free Screen Video Recorder can save video in variety of formats, which includes AVI, JPG, GIF and PNG. It is 100% free from spyware and adware.
There are few limitations as well. There is no picture to picture recording option. Besides, you have to accept third party products or installation.