Best Ways to Download & Install Windows 10 ISO Overview
Definitely, it would be good news for many people that Windows 10 is now available to users in 190 countries as a free upgrade. But in many scenarios, we need fresh windows install. Maybe you don't want an update and prefer a clean Windows install. Here is how to do it.
Steps to Download & Install Windows 10 ISO [Direct Download]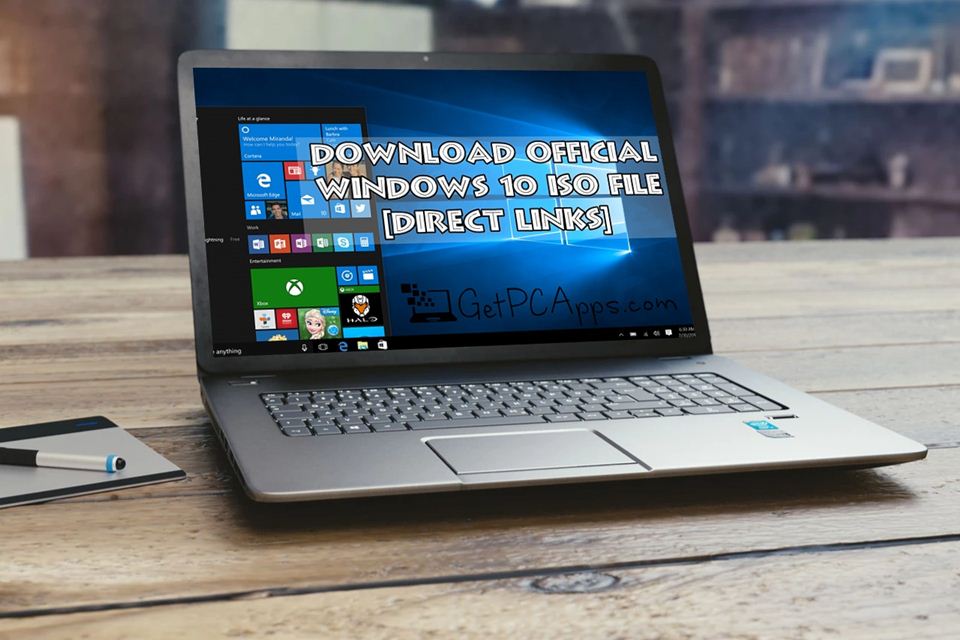 But there is an important note. Before clean install, you have to go to upgrade process. It would make your valid Windows 7 or 8.1 key associate with your Windows Account. Once you have upgraded to Windows 10, you can re-install it and also have complete new and fresh install. It would not require any kind of key. Unless and until you have made any significant change in hardware. You can even create your own installation media, like USB drive or DVD.
1. Download Windows 10 with Microsoft Download Tool

This is the default method to download, install and make bootable usb with Windows 10 ISO file. Simply download media creation tool for Windows 10 and follow the steps. This process is a bit slower, as you cannot use download acceleration or multi stream the download links. Therefore we have also given direct download methods for Windows 10 iso file.
MediaCreationTool1809.exe – 18 MB – it will download around 4.5 GB Windows 10 iso file.
What Is Next?
For upgrade, external media is not the requirement. But that is not true in the case of clean installation.
There are three options. Just like Windows 8.1 ISOs, this version also comes with Media Creation Tool. Just run it, and start the install wizard.
Other option is to check Upgrade this option now. It is quite interesting as you don't have to wait on Microsoft to do it if you reserved a copy.
Or, you can select the other option which says, Create installation media for another PC. That would enable you to use a DVD or USB drive to install the media. The manner it works in, has too much resemblance with Windows 8.1 version.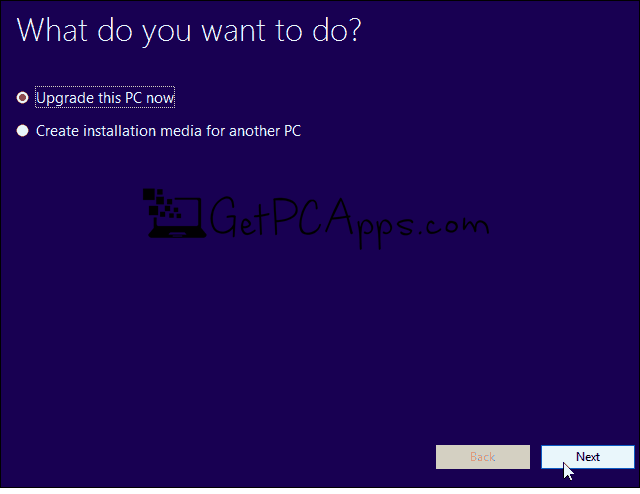 After that, you will be asked about language, edition and architecture.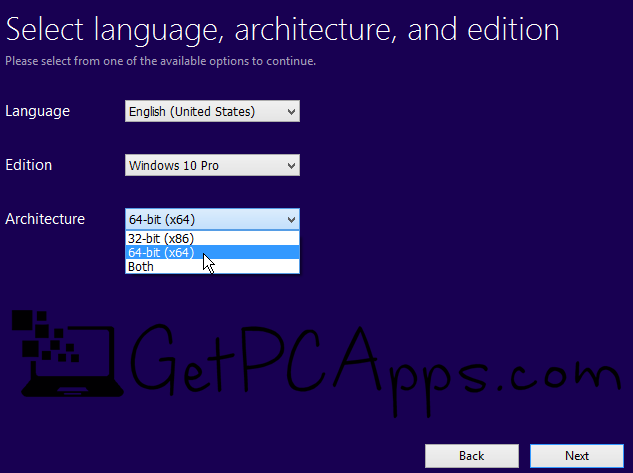 Now, it's time to choose the media you want to use. Using flash drive is one option. The other one is to download the ISO file and burn it to DVD later. Relaxing fact is that Windows 7 and Windows 8.1, both have built-in ISO burning utilities.
2. Downloading Windows 10 ISO File [Direct Links]
Please install Chrome User Agent Switcher extension, on Google Chrome Browser.
Developer:
by:
google.com
Click on UA extension on Chrome and select Android –> Kitkat

Now open this URL on Google Chrome Browser in your Windows PC: https://www.microsoft.com/en-us/software-download/windows10ISO

This method will give you several options on screen to get the direct download links of Windows 10 iso file. Decide which one to download, 32-bit version or 64-bit version to download. You will get direct download links of Windows 10 32bit and 64bit. These direct download links will be expired within 24 hours. So make sure to download Windows 10 before 24 hours link expiry time. Later you can use Rufus to Make Bootable USB with Windows 10 ISO file.
3. Download Windows 10 ISO File from a 3rd Party Website [Direct Links]
Another method to get the direct links of Windows 10 ISO file is to use a 3rd party website, which will keep updating direct download links of Windows 10.
Before, all this stuff do not forget to check one important thing. Just make sure that your PC can handle Windows 10. However, there is most likely nothing to worry about if you are using Windows 8.1 or a modern PC with Windows 7 SP1. Although, it is always a good and safe practice to double check everything. Also note that it will be downloading around 4.5GB of huge ISO file. So be sure to use your WiFi network that shouldn't have any download limits applicable.