If you are a tech geek, you would know what an ESD file is. However, if you are new to this thing, let us explain that an ESD (Electronic Software Download) file is an image file format that is usually used by Microsoft in order to send updates, upgrades and other components to its operating system. For example, Microsoft let the developers and the users download the windows in an ESD file format. This file can be used to update or upgrade the windows or simply install them. The ESD file is very compressed and encrypted and if you want to make your windows bootable, you need to convert the file into an ISO format first. First you need to Download Windows 10 ESD Files to Convert Them into ISO Files.
So want to know how you can do that? We have you covered. Scroll down to follow step by step tutorial.
How to Easily Convert ESD Files to ISO Files in Windows 10 Using ESD Toolkit?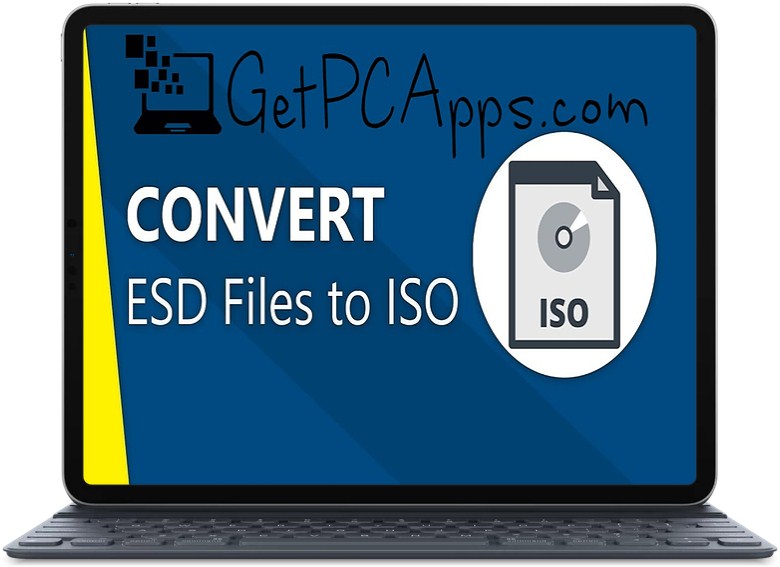 There are many free tools through which you can convert an ESD file into an ISO file. We will cover it using ESD toolkit in the steps below:
1. Download & Install ESD Toolkit
The first thing you need to do is to download and install the ESD Toolkit on your Windows 10. ESD toolkit is a portable converter that allows you to do all the conversion within a few clicks.
Once you have run the program and installed the toolkit, you will need to extract its components using an extracting software. Now that you have extracted the toolkit in a folder, copy the ESD file in the same folder, that will allow you to make the conversion process easy.
2. Open ESD File using ESD Toolkit
Open the ESD file using ESD Toolkit. For that, drag and drop the ESD file onto the "ESDISO.bat" file to open it. From there, type "N" in the command window and press "Enter".
ESD Toolkit will ask you to choose the ESD file to convert. Since we've opened the program with the ESD file, it will be listed in the command window. Type the number associated with the ESD file and press Enter. In this case, that number is "1." This will start the conversion process which will take around 10 to 15 minutes. So sit back and wait until it is done.
You will find the ISO file in the same directory where you have copied the ESD file. You are ready to go.
How to Easily Convert ESD Files to ISO Files in Windows 10 Using NTLite (GUI)?
NTLite is another powerful tool used to convert ESD file into an ISO one. Here's what you need to do in order to convert ESD file into ISO file using NTLite.
1. Install & Launch NTLite
Install and download the NTLite converter just like any other window program on your Windows. Once done, launch the program it will ask you to choose the license. For this cause, the free license works just fine, so select "Free" under Options and click "OK." Now drag and drop the ESD file onto the NTLite program. If it shows a warning window, simply click the "OK" button to proceed.
2. Decrypt & Extract
From there, under the image history category, select "OS" and click the "Convert -> WIM (Standard, editable)" option. This will decrypt and extract the ESD file.
This will take some time, so sit back and wait until it is done. Once decryption and extraction have been completed, select the extracted folder, and click on the "Create ISO" button.
Now enter the name of the file and click OK button. This will take a few minutes to complete the process. Once completed, the ISO file will be saved to the selected destination and you are good to go.