If you believe in music therapy thing, Audio Music Equalizer is a must-have utility. Regardless to say, Audio Equalizer not only allows you to adjust the sounds and base of the music you are listening but also helps you to enhance your listening experience effortlessly. Moreover, such software even helps you to take out the unwanted part from the music and lets you enjoy the crappy ones as well.
Although Windows 10 comes with its own sound adjuster, however, to make more out of your music, you need the best Audio Equalizer on your desktop. We have compiled a list of top 5 from the market. Check them out.
Top 5 Best Audio Music Equalizer Software for Windows 10 PC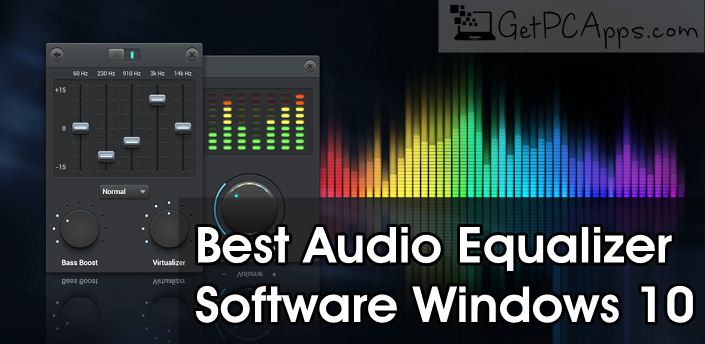 Here are our top picks for audio enhancement.
1. FXSound for Windows 10 PC
This sound equalizer is one of the popular and best-known all across the globe due to its amazing features and functionality. The utility saves you from the hassle of complex settings and allows you to adjust the sound according to your own needs and requirements. FXSound equalizer offers:
High Fidelity sound
Volume Boost
No distortion in sound
Personalized listening experience
10 bands to be tuned
High definition audio is just a download away.
Download Link: https://www.fxsound.com/download
2. Realtek HD Audio Manager for Windows 10 PC
This one is another great utility to tune and manage the sound of your favorite music. Just like the typical audio equalizers, Realtek HD Audio Manager offers easy tunable that saves you from complex tuning settings. In addition to that, the notable features of this software include:
Easy to use basic tuning settings
Adjustable frequencies
Ease of use
Amazing user interface
Vocal highlighting
It is very simple and basic thus, perfect for the newbies.
Download Link: https://www.realtek.com/en/downloads
3. Equalizer APO for Windows 10 PC
This one is an open source entry that was implemented as an APO (Audio Processing Object). The software is feature-rich and that too free of cost. Here are some of the highlights of Equalizer APO:
Plain and easy to use interface
Works on any number of channels
Almost 0 strain on CPU
Lag free
VST Plugin support
Equalizer APO is the hallmark of the audio equalizers.
Download Link: https://sourceforge.net/projects/equalizerapo/
4. Equalizer Pro for Windows 10 PC
This equalizer comes with a set of amazing features that most of the equalizers lack. The software doesn't interfere with the sound of your system rather offers:
Enhancements for media players
Clean UI
20 presets for soundtracks
10 band equalizers
Bass boost effect
Preamp volume control
Get it downloaded for the enhanced user experience on the go.
Download Link: www.equalizerpro.com/download.php
5. Viper4Windows for Windows 10 PC
This one is another open source equalizer that is built by enthusiasts for the enthusiasts. The software comes with:
Preloaded effects
3 standard enhancements
Tonal equalization
Aftermath settings
Bass boost
Distortion control
Download Link: http://vipersaudio.com/blog/?page_id=59
Which audio music enhancer software would you select for your Windows 10 PC? Share your thoughts in the comments section below.