K Lite Codec Pack Full Offline Installer Overview
Multi-media files like video and music files are normally huge in size. That results in difficulty when transferring over internet. So mathematical codecs are built to encode or shrink a signal for transmission and then decode it for viewing or editing. The definition of Codec is that it is basically a computer program which makes use of compression to shrink a large movie file or to convert between analog and digital sound. In today's post, we will talk about K Lite Codec Pack Full Offline Installer for Windows PC.
K Lite Codec Pack Full for Windows PC Offline Installer Setup Features
The K-Lite Codec Pack is a bundle of DirectShow filters, VFW/ACM codecs, and tools. Without Codecs and DirectShow filters, you can not encode and decode audio and video formats. K-Lite Codec Pack enables you to play all the popular audio and video formats and even many lesser known formats. It comes along with every thing you need to play all your movies and music.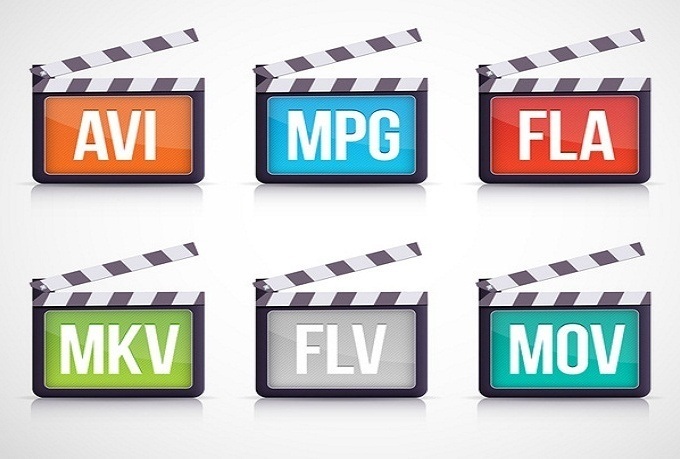 K-Lite Codec Pack comes with four basic variants. Lets discuss each of them one by one.
The First variant is BASIC. It has every thing required to play all the common video file formats. Examples are AVI, MKV, MP4, OGM, and FLV. If you like a small no-nonsense pack, it is for you.
The Second variant is STANDARD. It has few additional features as compared to BASIC. Media Player Classic is included, which is an excellent player for video files. It is recommended for the average user.
Third variant is FULL. Adding extra features to STANDARD yields FULL. GraphStudioNext, and some extra DirectShow filters.
Fourth variant is MEGA, and it is almost complete pack. It comes with VFW/ACM codecs for video encoding/editing.
1. EASY USAGE & UPDATES K-Lite Codec Pack is very easy to use and is updated frequently.
2. BEGINNERS & EXPERTS K-Lite Codec Pack is not only the most unique experience for beginners but also comes with many advanced options for expert users.
3. HIGH FLEXIBILITY It is possible to configure your preferred decoders and splitters for many formats.
4. COMBINATION It works equally well in combination with most of the media players. Examples are Media Player Classic, ZoomPlayer, KMPlayer, PotPlayer, GOM Player, and many others.
5. CUSTOMIZABLE INSTALLATION The installation is completely customizable. You can choose what to install and what not to install.
6. BROKEN CODECS The installer is intelligent enough to detect broken codecs and DirectShow filters on your system, and aids you in fixing those problems.
7. UNATTENDED INSTALLATION It is hell easy to create a fully customized unattended installation with the help of integrated wizard.
8. HIGH CUSTOMIZATION The pack comes with high customization options. You can make any changes as per your preferences.
9. CLEAN OTHER CODECS You do not need to worry about uninstalling other codes. K-Lite Codec Pack will do it. It just wipes other codecs from your system.
10. NO BAD FILTERS It does not come with any bad or unstable filters and codecs. Installer is capable enough to detect and disable several known troublemakers that may already be present on your computer.
11. VARIETY Different variants of packs are different in size. Some are small, some are large. Choose the one that best suits you.
12. SPECIAL BLACK LISTS K-Lite Codec Pack implements special blacklists for some of its included DirectShow filters, which help to avoid compatibility issues with certain applications and games.
13. 3D VIDEO K-Lite Codec Pack comes with a plugin for decoding H.264 MVC 3D Video. If you want to properly watch these videos, use included MPC-HC player (64-bit version) and select Madvr as the video renderer.
14. BLU-RAY It is also capable of playing Blu-ray discs.
15. BETTER THAN INSTALLING CODECS MANUALLY Definitely it is more convenient to install K-Lite Codec Pack than installing different codecs manually. The installation gets easy, quick and better organized. There are more configuration options. Codecs Expert automatically selects the best available codecs and you do not have to select manually. Moreover, you need not to keep track of updates to individual components. The pack comes with the awesome feature of extended video thumbnail generation functionality for Windows Explorer. Windows Media Player and Media Center are automatically configured to recognize all common audio and video file formats. Hence all media files are shown in your library.
16. BETTER THAN STAND ALONE COPY OF MPC-HC Playback of few more audio and video formats is supported. You experience better video quality when you use MPC-HC in combination with madVR. Thanks to Advanced Video Renderer.
17. MORE ADVANTAGES THAN VLC PLAYER K-Lite Codec Pack provides more hardware acceleration options than VLC player. Also, it comes with better support for MKV files.
K Lite Codec Pack Full Offline Installer Technical Setup Details
SOFTWARE FULL NAME: K-Lite Codec Pack for Windows PC
SETUP FILE NAME:K-Lite_Codec_Pack_1544_Mega.exe
FULL SETUP SIZE: 58.7 MB
SETUP TYPE: Offline Installer / Full Standalone Setup
COMPATIBILITY ARCHITECTURE: 32 Bit (x86) / 64 Bit (x64)
DEVELOPERS: K Lite Codec Pack Inc.
System Requirements For K Lite Codec Pack Full Offline Installer Setup
OPERATING SYSTEM: WINDOWS 7 | 8 | 10 | XP | VISTA
MEMORY (RAM): 2 GB RAM Needed
HARD DISK SPACE: 250 MB Hard Disk Space Needed
PROCESSOR: Intel Core 2 Duo 2.5 GHz or faster
Download K Lite Codec Pack Full Offline Installer Setup For Windows 7 | 8 | 10 | 11
Click on links given below to start downloading K Lite Codec Pack Full Offline Installer Setup. This is a full offline installer and standalone setup for K Lite Codec Pack Full Offline Installer.
Version 15.4.4 Mega ~ 58.7 MB ~ April 5th 2020
Changelog:
Updated MPC-HC to version 1.9.2.12
Updated LAV Filters to version 0.74.1-34-g1ceac
Updated MPC Video Renderer to version 0.4.4.1220
Updated MediaInfo Lite to version 20.03
MPC-HC now has a A-B Repeat function, which you can control with the [ and ] keys.
Note: subtitle search in MPC-HC using OpenSubtitles currently requires a login. OpenSubtitles has implemented this restriction because their servers are being overloaded now that many people are staying at home. You can create a free account on the opensubtitles.org website. You can then use these login details here: MPC-HC options > Subtitles > Misc > right-click on OpenSubtitles > Setup
Download K Lite Codec Pack Setup
K-Lite_Codec_Pack_1544_Mega.exe
This K Lite Codec Pack Full Offline Installer setup is compatible with both 32 bit and 64 bit Windows versions and will work with Windows XP / Vista / 7 / 8 / 8.1 / 10.