We have been using Skype for almost a decade now. The social media application has made our calling experience effortless and hassle-free. It not only allows you to make voice calls but also it lets you do video calls, connect with the people all across the globe, and communicate via instant messaging and what not. More often, this social media application is used for business and commercial purpose.
Top 10 Best Free Skype Call Recording Software for Windows 10 PC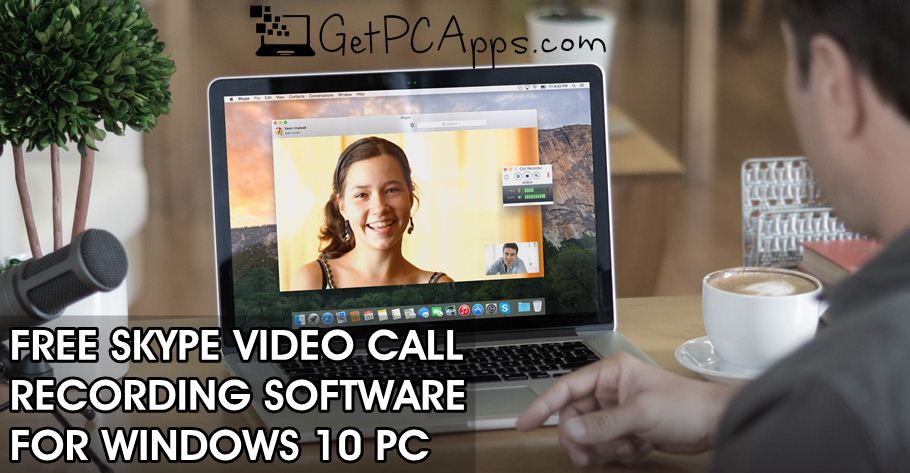 The only thing that lacks within this application is the call recording feature that we can use for future reference to keep a record of business meetings and chats. No worries, there are other third-party apps that will help you do so. Scroll down to find the best 10 free Skype Call recording software for Windows 10.
1. Skype Auto Recorder
This automatic call recorder is one of the best software that will help you do the trick effortlessly. It provides a convenient way to record Skype calls that too without any cost. Here's what the app has to offer:
MP3 call format
High-quality sound
Auto and manual mode
Optional auto start
System-wide hotkeys
This software is an ideal solution for personal and cooperates use.
Download Link: https://archive.codeplex.com/?p=skypeautorecorder
2. Callnote Premium Call Recorder
Whether you are looking to record calls on Skype, Hangouts, Facebook or any other social media application, this app has you covered. The app offers:
Audio & video call recording
High-quality call recording
30 free recordings per month
Call notes editing support
The premium version comes free of cost, however, if you want HD video call and unlimited call recording, you can get its professional version.
3. Evaer
This is another one of the best Skype Call recording application for Windows. It comes packed with features like:
High-quality video and audio call recording
Skype screen sharing session support
Changeable recording video resolutions
MP4 and AVI Files support
MP3 file support for audio calls
Easy to use with friendly UI
Save the important calls directly to your hard disk using Evaer.
Download Link: https://www.evaer.com/index.htm
4. iFree Skype Recorder
Want to record unlimited calls? This freeware software has you covered. the interesting features of this software include:
Automatic call recording
Manual call recording
Audio call recording
User-friendly interface
Easy to use
If you are looking to record unlimited audio calls, this software is all you need.
Download Link: http://www.ifree-recorder.com/download.htm
5. TalkHelper
If you are looking for a quick tool to record your audio as well as video calls, TalkHelper is all you need. This software comes with:
High-quality call recording
Voicemail and video message recording
Auto record feature
Supports all versions of Skype
This is an add-on that works simply great with your Windows 10.
Download Link: https://www.talkhelper.com
6. Pamela
This one is another excellent free Skype call recording software for Windows 10 that comes with a list of interesting features like:
Automatic call recording
Audio and video call recording
High-quality recording
Mono and stereo mode support
The only restriction that comes in the free version is that you cannot record calls longer than 15 minutes.
Download Link: http://www.pamela.biz/en/download/
7. MP3 Skype Recorder
The free version of MP3 Skype Recorder comes with a number of awesome features that you will love. These features include:
Free for personal and non-commercial use
Supports Skype for Desktop, Skype Classic and Skype App for Windows 10
Auto and manual call recording app
Compact format
User-friendly interface
This software is also capable of tracking simultaneous calls and save them separately.
Download Link: https://voipcallrecording.com/
8. VodBurner
This Skype conversation recording tool has literally got everything you might need to record a call. The set of features that are included within this software are:
Crystal clear video call recording
High-quality audio call recording
Video editing tools
MP4 and WMV files supported
You can set auto call recording or leave it manual so that you can control call recording every time.
Download Link: http://www.vodburner.com/win
9. Call Graph Toolbar
This is another worth mentioning software to record Skype calls effortlessly. The software offers:
Completely free for personal and commercial use
High-quality call recordings
Completely safe
No time limits, no restrictions
MP3 and WAV file supported
Download Link: https://scribie.com/free-skype-recorder
10. Amolto Call Recorder
Okay, this is the easiest to use software that can record calls effortlessly. The features included in this software are:
Unlimited call recording time
Video and audio call recording support
Skype auto
Screencast/ audiocast
Mp4 format supported
Download Link: https://amolto.com/
Which Skype call recording application you are going to use?