If you ever tried downloading stuff from the internet, you may have seen the website Zippyshare.com. Zippyshare is a free file sharing community that allows you to share your files globally without any payment. The website was founded back in 2006 and is now one of the top file-sharing community. As per the unofficial reports, the website has around 100 million users and is below 500 ranks based on Alexa website traffic. The website also offers an application program with which you can upload files to their server without visiting the website. You can upload files with size up to 500 MB and share it among an unlimited number of persons. You can upload files even without sign up but if you want to keep track of your files, you need to create an account with Zippyshare.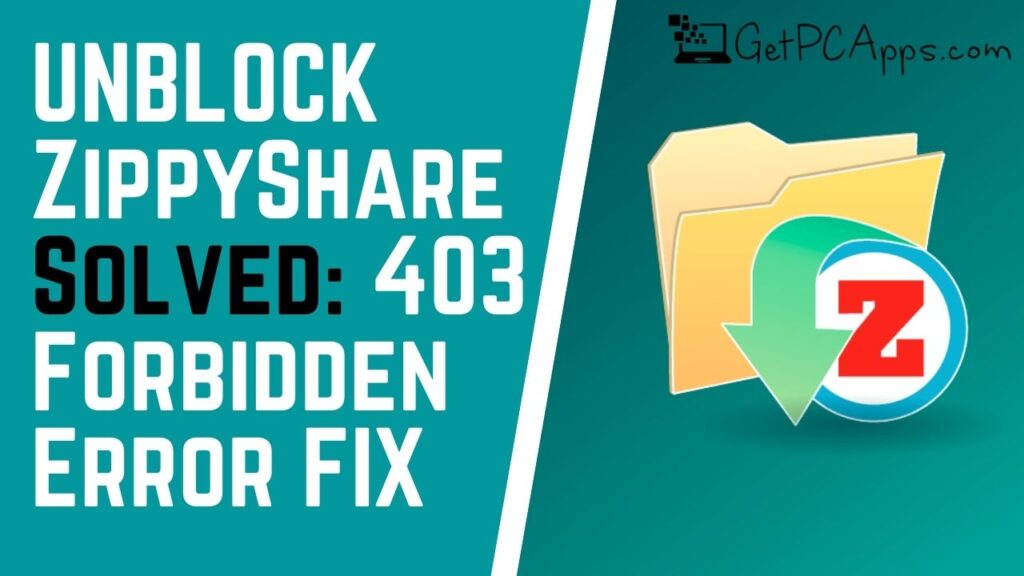 Zippyshare lovers are getting bad news from the last couple of months. Few months before, exactly in March, the website was not accessible from the UK. When you connect to the website from UK IP address, it shows 403 Forbidden message. Clearly, this is not an ISP level block. Later after one more month, visitors from Germany has also received the same message. Now people from Spain are also reporting the same issue. They didn't even get any warning about the website takedown so that they could back up their files to another place.
Zippyshare users from these countries are screwed up. They cannot access the website directly.
Is ZippyShare "403 Forbidden" Message due to ISP-level block?
Definitely, this is not an ISP level block. This is because, If your Internet Service Provider has done the block, you will get a warning message while accessing the website. In this case, all people from the UK, Germany, and Spain is getting the same message.
If you are a web developer, you know how to block a website from a particular region. Many webmasters are doing the same to prevent unwanted Chinese bot to use web resources. The same method has been used here to prevent visitors from a specific region to access the website.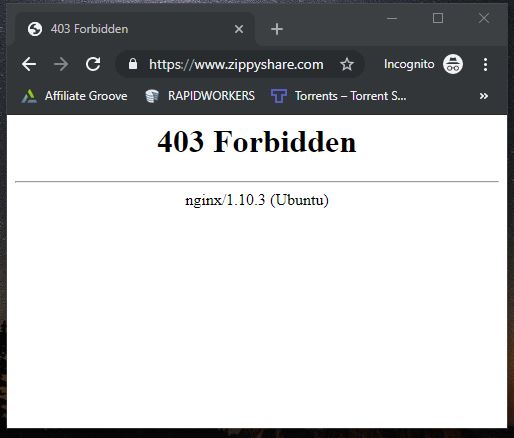 Now you may think why the website is down only in some countries. Definitely, it might be due to legal issues. Since its inception, the website is being used for spreading pirated contents. Especially for software programs. Zippyshare might be receiving a legal warning from these countries to block their website and this may be the reason behind this error. Even after blocking three countries, there is no official statement from their part mentioning the reason.
How to access ZippyShare bypassing "403 Forbidden" error message?
Since the Zippyshare website is not totally taken down, you can access the website from all other countries other than, the UK, Germany, and Spain. To make this possible, you can use any VPN software on your device. There are many VPN tools available in the market like TunnelBear, CyberGhost, ExpressVPN, etc but my favorite one is IPVanish. I have been using this for the last couple of years and the experience is really good.
Step 1:- Download and Install IPVanish VPN. This is not a free service. There are some free VPN tools out there. But I Won't recommend due to security issues.
Step 2:- Open the software and connect with Servers other than the UK, Germany, and Spain. If possible avoid IP address from European countries.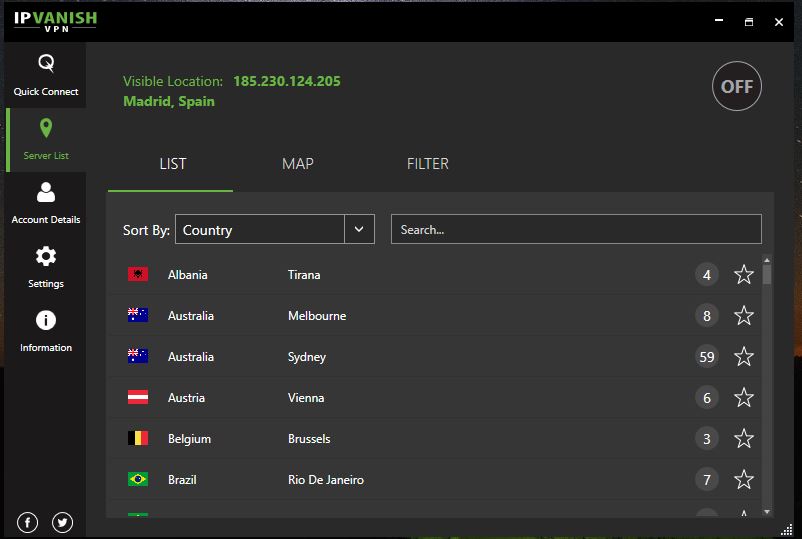 Step 3:- After successfully connecting the device, visit zippyshare.com again. You will be able to access the website without receiving "403 Forbidden nginx/1.10.3 (Ubuntu)" message.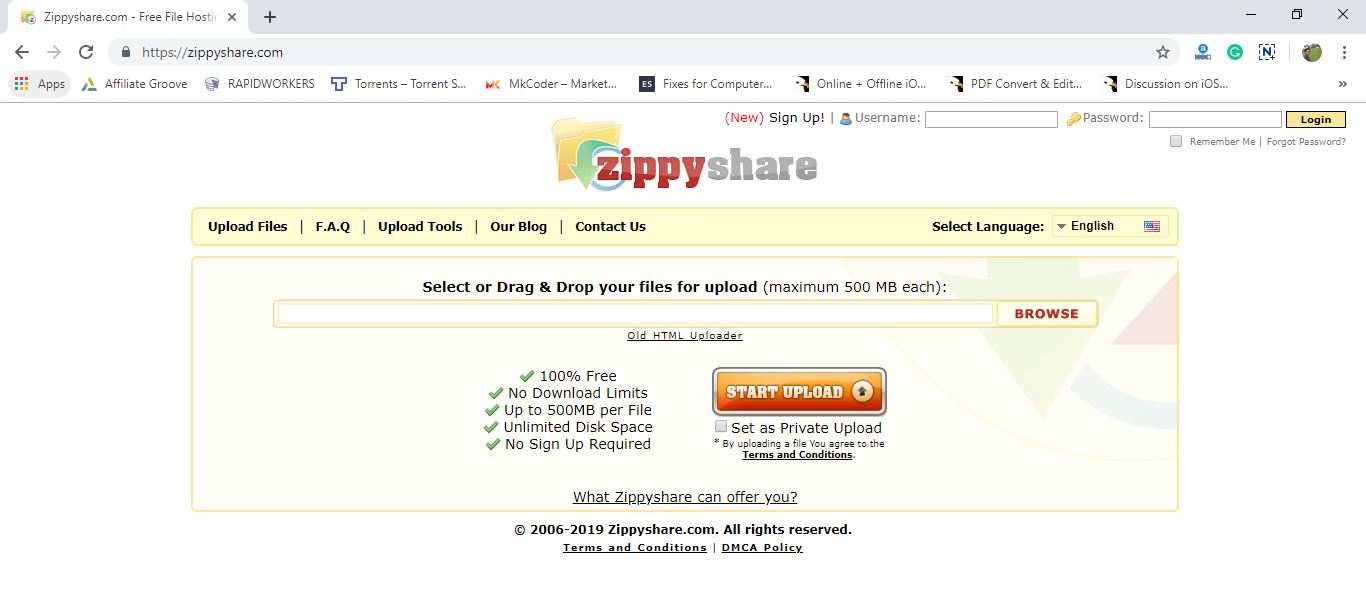 Zippyshare has limited its website access to certain European countries. It includes Germany, Spain and the UK where copyright issues really matter. The website with around 100 million users was millions were from these countries are really affected. They cannot use their account anymore and likely to lose their uploaded data. All this was by a quick decision and without any warnings.
Since the website can be accessed from other countries, users from these 3 countries can still access their data. All they have to do is to use VPN software on their device before connecting to the Zippyshare website.
If you have any queries related to this article, please leave a comment below. We will reply to you as soon as possible.