Being a gaming freak in today's world is quite easy. You have got quite a treasure of resources available on the internet that makes programming of gaming easy as a piece of cake.
If you are one of the gamers, you know the gaming industry is a billion-dollar industry that doesn't require much of the programming techniques, nowadays. Thanks to the gaming programming software and tools that have made gaming programming easier than ever.
So if you are looking to make your name in the gaming industry, here are the top 5 best game programming software tools for Windows 7, 8 and 10.
Best Game Programming Software for Windows 7, 8, 10, 11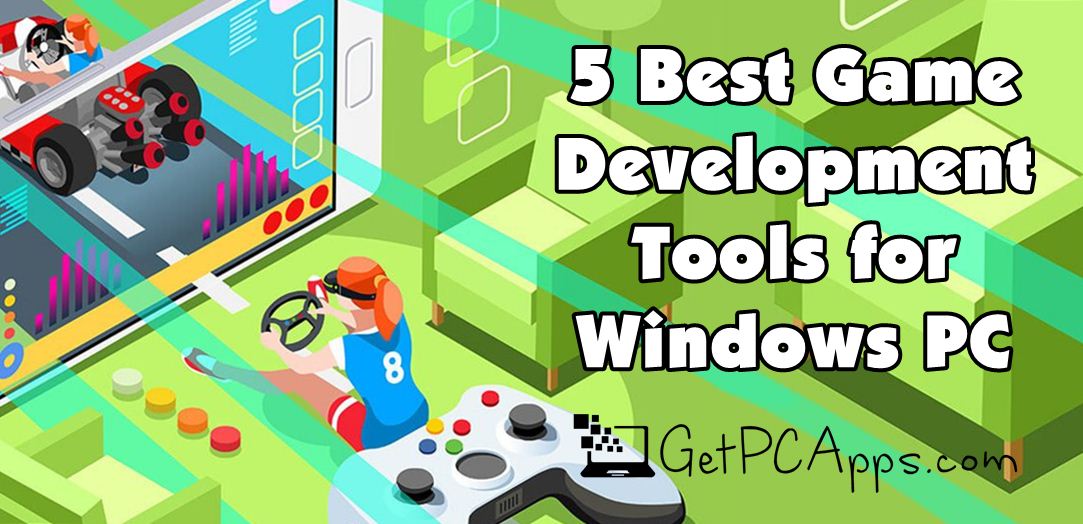 These 5 best programming software tools are completely free and worth your time. Have a look.
GameMaker Studio 2 is one of the most popular games developing utilities and that is because of its effective features. This software allows you to:
Create an entire game
Drag & drop interface
Coding
Add in-app purchase
Real-time analytics
Optimized GUI
Layer system
Redesigned GMS2 workplaces
Split-screen editing
This software is quite easy to use and powerful as well.
This one is another powerful game developing software that comes with a plethora of features for you. The best part about this software is that it is used to design both the 2D and 3D games. In addition to that, this software offers:
Pre-made features
Editable objects
C# programming language
VR game development
HUD graphics
Environmental textures
Dialog systems
This software is also very easy to use, even if you haven't used it before.
This software supports 2D gaming only that supports a lot of platforms, along with offering an intuitive drag and drop interface. This utility is really easy to use and allows the developers to:
Layout view
Tilemaps
Music Packs
Live preview
Layers and special effects
Even sheets
Integrated data editors
Cloud save
All in all, Construct 3 is a useful tool if you want to make 2D games on the go.
Gadot Engine is another powerful tool to fulfill your gaming needs. This engine provides the programmers with:
Fast processing speed
Real-time physics
Various built-in editors
Post-processing
Annual updates
Drag & drop system
Both 2D & 3D Support
This software is kind of similar to Unity and is really easy to use.
This is probably one of the most professional game programming software on the list. This is because of the fact that this utility is designed by the professionals of the gaming industry that has been developing a popular game franchise for years. This software offers:
Artificial intelligence
Cinematic tools
Programming with or without coding
Create entire games
In a nutshell, this software is a professional one that helps you create the most powerful game ever.
The above-mentioned game programming utilities are all-powerful ones and come without a single penny. Some of them are high performance while some of them are light in weight. You can choose the one that fits your programming needs.