Among a number of gaming niches, the racing niche is something that almost every gamer loves. Back in the days when Need for Speed was introduced in the market, every gaming freak tried that game and loved it for its adventure, features, and whatnot. Since then, the racing niche has become the most loved niche and we have tons of amazing titles in this niche to count.
So here we have got the 10 Best Free Car Racing Games for Windows 11. Check them out and let us know which game you love the most.
Top 10 Best Free Car Racing Games for Windows 11 PC in 2023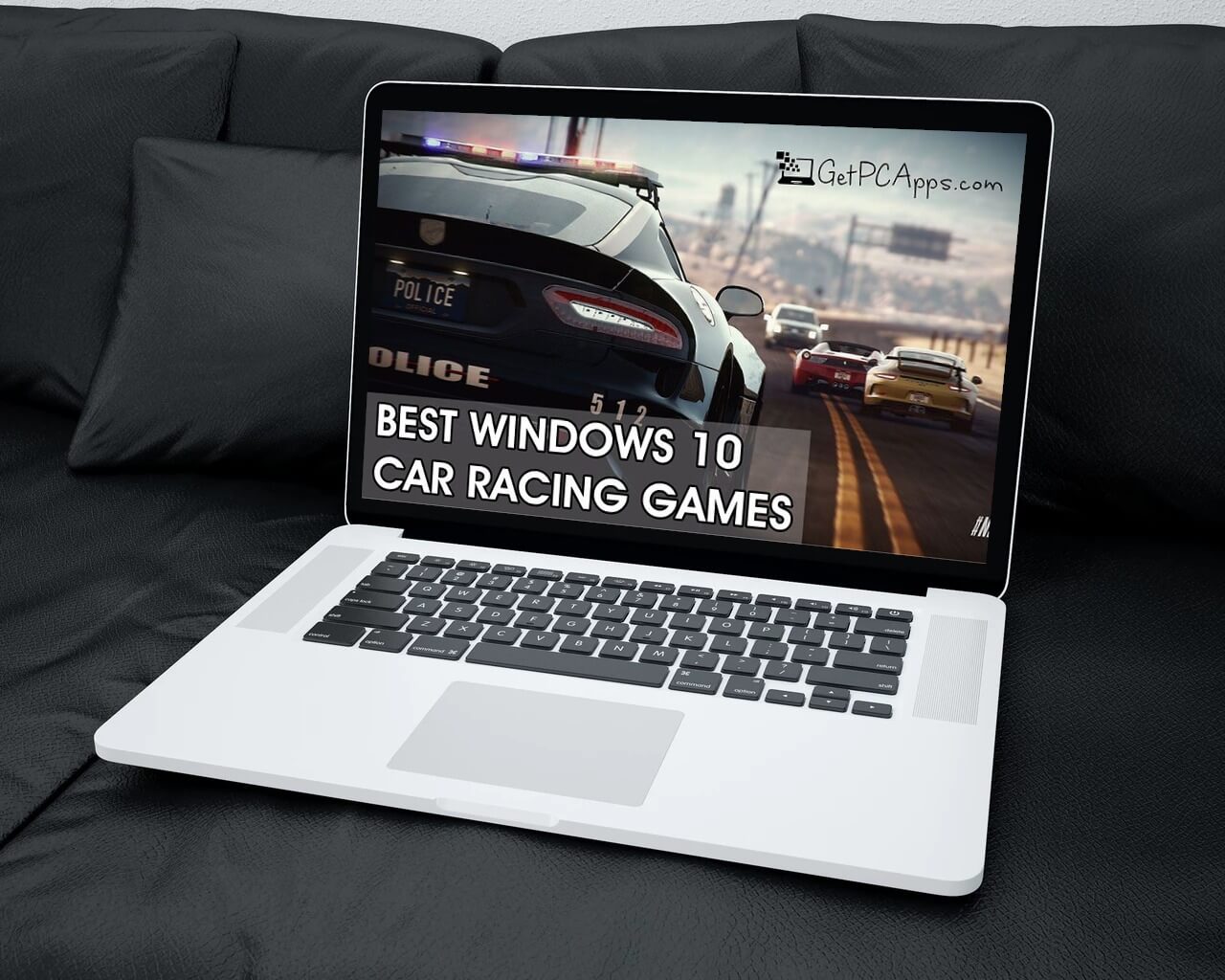 Without any ado, here are the 10 best picks from the car racing niche in 2021.
1. GT Racing 2 for Windows 11 PC
If you are looking for a real car experience GT Racing 2 might be the title of your interest. The game is not only known for its graphics but for its realistic gaming experience, a plethora of cars and lots of maps. In addition to that, the game has a single and multiplayer gaming mode as well. You can download the game from Microsoft Store.
2. Hill Climb Racing for Windows 11 PC
If you are a gamer, you have been known this title for a long. The game is famous for its simple yet amazing gaming dynamics. Although the game is designed for kids, however, you can also satisfy your adrenaline rush with this game. The game has a multitude of arenas, realistic gaming physics, and a ton of things to discover.
3. Space Racing 3D
If you are not looking for just a racing game, Space Racing 3D is a game for you. As the name implies, the theme of the game is based in space where you can use funky spaceships to race, different items to unleash power, 3 gaming modes and much more.
4. Asphalt 9: Legends for Windows 11 PC
When it comes to best racing games, Asphalt franchise never fails to impress. From the next level cars to the breathtaking locations, from the ultimate arcade racing to the customizable racing controls, Asphalt 9: Legends is for all the racing legends out there.
5. Asphalt 8: Airborne for Windows 11 PC
The successor to Asphalt 9: Legends, Airborne is one of the most popular racing game among the racing freaks. This is due to the fact that the game comes with everything that they need to get the next level of racing experience. This includes aesthetic graphics, realistic sound effects, lavish cars, beautiful locations and pretty much real game physics.
6. Real Racing Nitro Asphalt 3D for Windows 11 PC
If you are looking for something less heavy yet powerful, this racing game is for you. the game offers realistic gaming arenas, powerful gaming physics, real engine sound, 10+ cars to drive and everything in between. The game is lite yet powerful one.
7. Extreme Car Stunts Driver 3D Driving for Windows 11 PC
Want to take your driving experience to the extreme? Extreme Car Stunts Driver 3D is made for you. The game comes with decent graphics, decent system requirements and yet it has nothing to do with Asphalt series. The theme of the game is really simple, evade the police and overtake your rivals. So are you ready?
8. Asphalt Xtreme for Windows 11 PC
Another Asphalt version in the list. And why not, the game comes with every little detail possible to offer you the ultimate racing experience like never before. Although the graphics of the game are average, still you can enjoy 35+ monster machines, unleash your style and race without any rules.
9. Asphalt Street Storm Racing for Windows 11 PC
Another gem from Asphalt series is the Asphalt Street Storm Racing that allows you to drag the race across the top cities of the world. Whether you dream of racing in the streets of Paris or it the Tokyo drift that you want, this game has you covered.
10. Forza Motorsport 6: Apex
This game is quite heavy but worth it. This 21.8GB monster has got excellent graphics, amazing sound system and still free. The game allows you to discover the new ways to play, compete and race. There are also many amazing tracks to race on with some trademark cars.
Which racing game is your most favorite amongst these all on your Windows 11 PC? Comment down in the comments section.