At Microsoft, we are deeply committed to the mission of helping people and organizations achieve more—and reinventing productivity for the cloud and mobile world is core to our ambition. We built Microsoft Teams because we see both tremendous opportunity and tremendous change in how people and teams get work done. Teams are now more agile and organizational structures more flat to keep communications and information flowing. With Microsoft Teams, we aspire to create a more open, digital environment that makes work visible, integrated and accessible—across the team—so everyone can stay in the know.
Microsoft Teams 1.3.0 Features
Chat for today's teams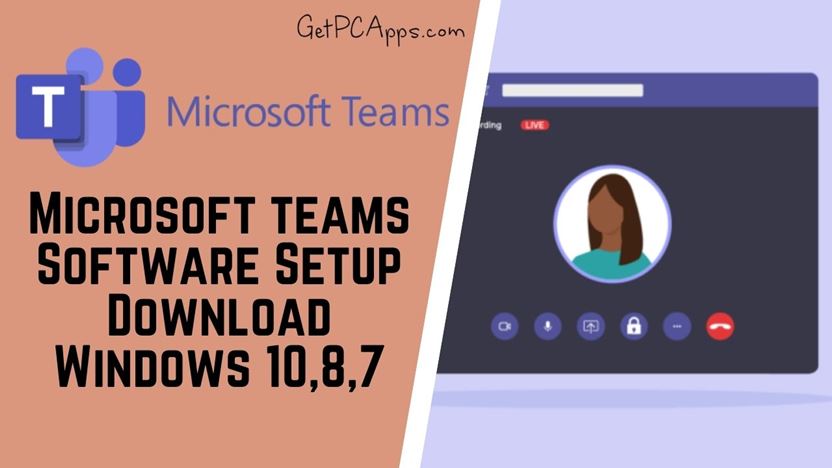 First and foremost, Microsoft Teams provides a modern conversation experience for today's teams. Microsoft Teams supports not only persistent but also threaded chats to keep everyone engaged. Team conversations are, by default, visible to the entire team, but there is of course the ability for private discussions. Skype is deeply integrated, so teams can participate in voice and video conferences. And everyone can add personality to their digital workspace with emojis, stickers, GIFs and custom memes to make it their own.
A hub for teamwork
Second, Microsoft Teams brings together the full breadth and depth of Office 365 to provide a true hub for teamwork. Word, Excel, PowerPoint, SharePoint, OneNote, Planner, Power BI and Delve are all built into Microsoft Teams so people have all the information and tools they need at their fingertips. Backed by the Microsoft Graph, intelligent services are surfaced throughout the workspace to help with information relevancy, discovery and sharing. Microsoft Teams is also built on Office 365 Groups—our cross-application membership service that makes it easy for people to move naturally from one collaboration tool to another, preserve their sense of context and share with others.
Customizable for each team
Third, since all teams are unique, we've invested deeply in ways for people to customize their workspace, with rich extensibility and open APIs available at general availability. For example, Tabs provides quick access to frequently used documents and cloud services. Microsoft Teams also shares the same Connector model as Exchange, providing notifications and updates from third-party services like Twitter or GitHub. Further, we are including full support for the Microsoft Bot Framework to bring intelligent first- and third-party services into your team environment.
Security teams trust
Finally, Microsoft Teams provides the advanced security and compliance capabilities that our Office 365 customers expect. Data is encrypted in transit and at rest. Like all our commercial services, we have a transparent operational model with no standing access to customer data. Microsoft Teams will support key compliance standards including EU Model Clauses, ISO 27001, SOC 2, HIPAA and more. And, as customers would expect, Microsoft Teams is served out of our hyper-scale global network of data centers, automatically provisioned within Office 365 and managed centrally, just as any other Office 365 service.
What's New:
Today, we are excited to announce the preview of more new personal features in Teams that will make it even easier to manage and plan your days. To begin with, you can now add your personal account in the Teams desktop or web app to chat with or call friends and family. With group chat and video calling now available on both desktop and mobile, connecting and organizing with loved ones will be easier than ever before, especially with holidays around the corner. We are also adding new features in preview in the Teams mobile app, such as the ability to chat with friends or family who don't have Teams on their phones, location alerts that let you know when someone leaves or arrives at designated locations, and more.
Chat and call friends and family – right from your desktop

Start a personal chat or create a group chat with up to 250 people.
Seamlessly sync your existing chats from your phone to your computer and carry-on conversations on the device of your choice.
Talk all day for free with friends and family via video or audio calls.3
Share video meeting invites with anyone, even if they don't have Teams, and see up to 49 of your friends and loved ones in one frame in Gallery view or Together mode.
Upload and share photos and videos from your computer in any personal or group chat.
To start using personal features in Teams on your computer, follow these steps:

If you are new to Teams, download the Teams desktop app and sign in with a personal Microsoft account or create a new one to get started.
If you currently use the Teams desktop app at work, click on your profile picture on the top-right corner and select 'Add personal account'. Upon successful login, Teams will launch a new window containing your personal chats and groups so it's easy to switch between your work and personal accounts.

Note: We are slowly rolling out the option to add a personal account to existing commercial users. So, if you don't see this option to add your personal account, you may have to wait until your app is updated or for your IT admin to enable it within your organization.

If you want to use the personal features in Teams in your web browser, go to this link and sign in or create a new personal Microsoft account to get started.
While you can use the Teams desktop and web apps to chat with or call friends and family, we are working on bringing all the other personal features available in the Teams mobile app to desktop and web soon.
Microsoft Teams Installer Setup Details
SOFTWARE FULL NAME: Microsoft Teams
SETUP FILE NAME: MS_Teams_windows_7_10_1.3_x64.exe
FULL SETUP SIZE: 103 MB
SETUP TYPE: Offline Installer / Full Standalone Setup
COMPATIBILITY ARCHITECTURE: 64 Bit (x64)
DEVELOPERS: Microsoft Inc.
Chat with people in Teams, even if they are not using the app

When starting a group chat with your friends or family, you shouldn't have to worry about whether they will miss your chats if they don't have Teams. This is why we are previewing a new feature on our Teams iOS and Android apps that allows you to chat with contacts who don't have Teams installed on their phones. Simply type a contact's name or phone number to add them to a group chat and, if they are not on Teams, they can receive and send replies to the group via SMS, keeping the conversation flowing. SMS participants will also get a link to download the Teams app on their phone making it easy to get started on Teams and take full advantage of rich media messaging and chat via GIFs, images, or videos.
Get notified when loved ones leave or arrive at a location

As we all begin to responsibly step out of our homes, we are releasing new location features in preview that will make it easier for your loved ones to receive updates about your physical whereabouts. Starting today, you can allow your loved ones to receive automatic alerts whenever you leave or arrive at a designated location2. So, if you are stepping out of your home on a daily basis, you can choose to let your family get automatic departure or arrival alerts so that they know when you will be back home.
In addition to these, we are also introducing the following new mobile features:

Add group events from your chats to your device's calendar.
Get task and location updates in your activity feed.
Add a photo to your personal Safe.
Download Microsoft Teams Setup Free For Windows 7, 8, 10, 11
This Microsoft Teams setup is compatible with 64 bit Windows versions and will work with Windows 7 / 8 / 8.1 / 10.