Malwarebytes AntiMalware Offline Installer Overview
Malware is a software which is intentionally designed to damage a computer, server or a computer network. It starts destroying the target computer, once its implanted into it. It may be in form of executable code, scripts, active content, or another software. Programs developed to provide security from malware are called anti-malwares. In this post, we will talk about Malwarebytes Anti malware.
Malwarebytes Anti Malware Offline Installer Setup Features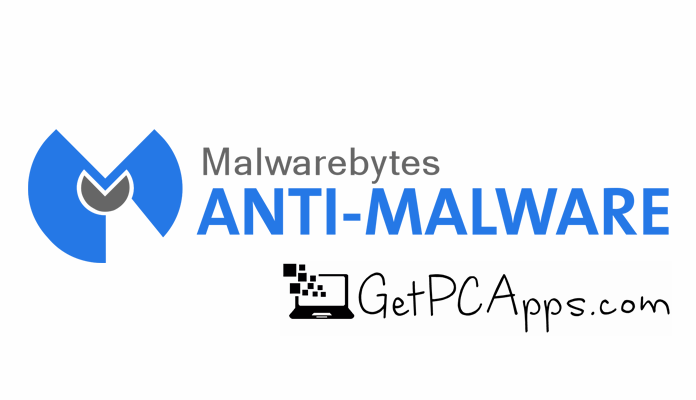 Malwarebytes antimalware is a great anti-malware product that fights against the latest malware, and was first released in January 2006 by Malwarebytes incorporation. It cleans up all the mess made by malwares. It is literally the cyber security you have been looking for. According to surveys, Malwarebytes has detected or blocked more than 9.2 million threats since 2015. It should be your first line of defense against malwares, spywares, unwanted programs, ransom wares, phishing, adware and viruses. It would not be unfair to say that Malwarebytes is a next generation anti-virus replacement.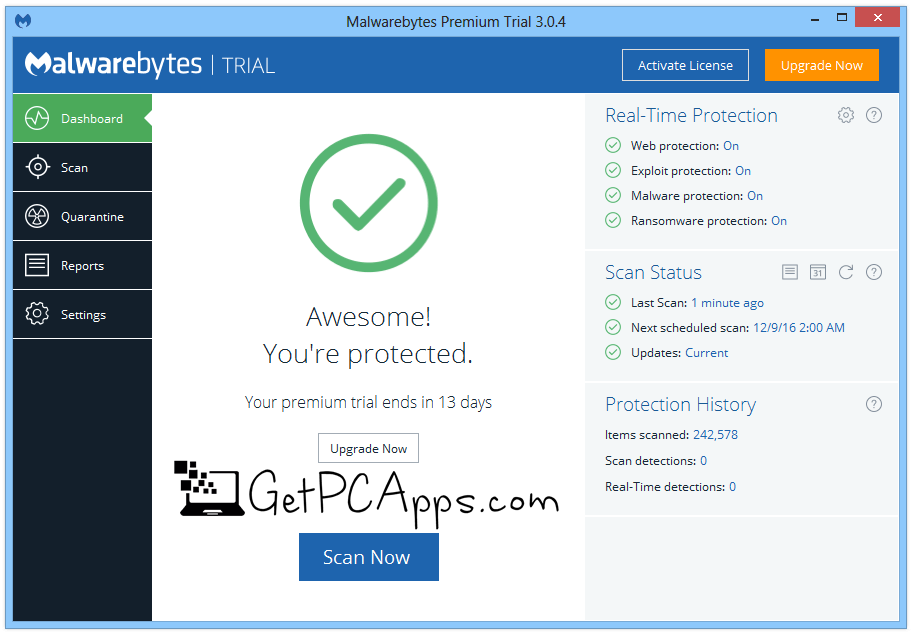 1. SMARTER TECHNOLOGY Most of the traditional anti viruses rely on out-dated signature based technology that addresses threats at the execution stage of threat stage. This is one dimensional and in-effective. Malwarebytes antimalware uses multiple technologies that work together to break the attack chain.
2. WEB PROTECTION It prevents access to malicious websites, bad neighborhoods, scammer networks and ad networks.
3. BEHAVIOR MONITORING It detects and blocks potentially dangerous programs via behavioral monitoring technology.
4. SUPPORT Malwarebytes supports Windows, Mac and also android.
5. VERSATILITY Malwarebytes antimalware has multiple versions. It has different versions for home users, for business users and for technicians. There are four different kinds of programs for business users and two different programs for technicians.
6. ANTI-RANSOM Malwarebytes antimalware protects you from known and unknown with proprietary that works proactively to shield your files.
7. SCANS FASTER & SMARTER The hyper scan mode of Malwarebytes antimalware targets only the threats that are currently active. Analysis is faster and can be done in the background while you play your favorite game. It would be done by the time, you finish the game. It is a powerul and comprehensive defense that blocks ransomware. It is not just another simple decryption tool. So your name will not show up in tomorrow's news headlines of "Ransomware attacks".
8. PROTECTION FROM ADVANCED THREATS It can detect and remove malwares in real time, with advanced anti malware, anti-spyware and anti rootkit technology. Malwarebytes antimalware scans for all kinds of threat using artificial intelligence, so that you are protected without even thinking about it.
9. FOUR LAYERS Malwarebytes antimalware wraps your browser and all your programs in four layers of defense, and stops attacks that uses vulnerabilities in those programs to infect your computer.
10. ANTI-ROOTKIT Using its, cutting edge technology, Malwarebytes antimalware scans the computer thoroughly to check for rootkits, removes if found and repairs the damaged file.
11. REPLACE WITH ANTI VIRUS Malwarebytes antimalware is designed to be capable enough to replace your existing anti virus. As we have discussed earlier, Malwarebytes antimalware uses signature-less and behavior based technologies to catch the latest and most destructive threats out there. On the other hand traditional antivirus programs relies on large databases of signatures, and these databases out date very quickly, so they are in-effective against many threats. It is highly recommended that you use Malwarebytes antimalware as a full proof security solution. It has got all the positive edges required to replace your existing anti virus.
It doesn't mean that Malwarebytes antimalware can not work in conjunction with any other security program. It can work perfectly fine with any other program but its more recommended to replace it with your anti virus.
Malwarebytes AntiMalware Technical Setup Details
SOFTWARE FULL NAME: Malwarebytes AntiMalware for Windows PC
SETUP FILE NAME: mb3-setup-consumer-3.5.1.2522-1.0.374-1.0.5761.exe
FULL SETUP SIZE: 70 MB
SETUP TYPE: Offline Installer/ Full Standalone Setup
COMPATIBILITY ARCHITECTURE: 32 Bit (x86) / 64 Bit (x64)
DEVELOPERS: Malwarebytes Inc.
System Requirements For Malwarebytes AntiMalware Offline Setup
OPERATING SYSTEM: WINDOWS 7 | 8 | 10 | XP | VISTA
MEMORY (RAM): 2.0 GB RAM Needed
HARD DISK SPACE: 400 MB Hard Disk Space Needed
PROCESSOR: Intel Core 2 Duo 2.5 GHz or faster
Download Malwarebytes AntiMalware Offline Installer Setup For Windows 7 | 8 | 10 | 11
Click on links given below to start downloading Malwarebytes AntiMalware Offline Installer Setup. This is a full offline installer and standalone setup for malwarebytes antimalware.
Download Malwarebytes Anti Malware
mb3-setup-consumer-3.5.1.2522-1.0.374-1.0.5761.exe
This Malwarebytes AntiMalware offline installer setup is compatible with both 32 bit and 64 bit Windows versions and will work with Windows XP / Vista / 7 / 8 / 8.1 / 10. You might be required to purchase the software license from their respective developer, in case of trial windows software versions.
Download Malwarebytes Antimalware For Android Mobile Phones